Plans revealed to complete the A417 'missing link'
14 March 2019, 05:00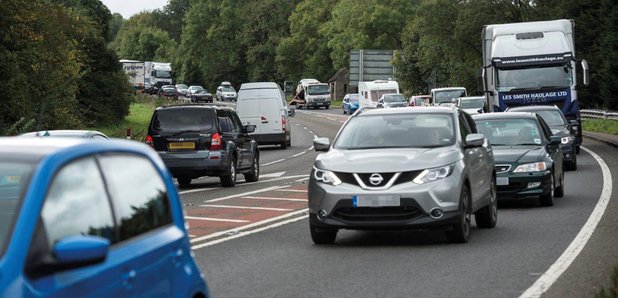 The next stage of a multi-million pound scheme to upgrade the A417 in Gloucestershire has been announced by Highways England.
It will see the last stretch of single carriageway on the road turned into dual carriageway.
Highways England Senior Project Manager Michael Goddard, said: ''This scheme will bring a number of benefits to the area.
''Besides making journey times more reliable, reducing rat-running through neighbouring communities, it will also improve the lives of people who live close to the route and make it easier for drivers, walkers and other local road users to get around.
''Improving this key road connection complements the landscape in this area, and also supports the predicted growth in jobs and housing in Gloucestershire.''
Nearly 2,000 people took part in a consultation into a number of proposed routes, with 800 individuals attending events.
Around three quarters supported the preferred option, which will create a new 3.4-mile dual carriageway section.
There will also be an extra climbing lane installed at Crickley Hill for slow moving traffic.
The new section of road will be built through Shab Hill to the east of the existing A417 will re-join the road near the current location of Cowley roundabout and a new junction will be created at Shab Hill with links to Birdlip and the A436. The Air Balloon Roundabout and Cowley Roundabout are to be removed as part of the scheme.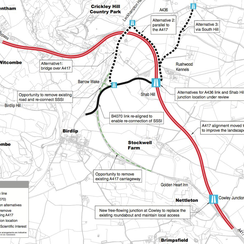 Walkers will also benefit as the proposal will improve access to public footpaths, including the Cotswold Way National Trail and the Gloucestershire Way, helping more people to enjoy the routes safely.
Work now will focus on more detailed design, which Highways England will put to people for their input again later this year before submitting a planning application, known as a Development Consent Order.
The work to investigate route options for the Missing Link was made possible by the Government's £15 billion road investment programme.
Delivery of the project will be subject to confirmation of funding within the second Road Investment Strategy, which will cover the period between 2020 and 2025.