Police Chief Announces Retirement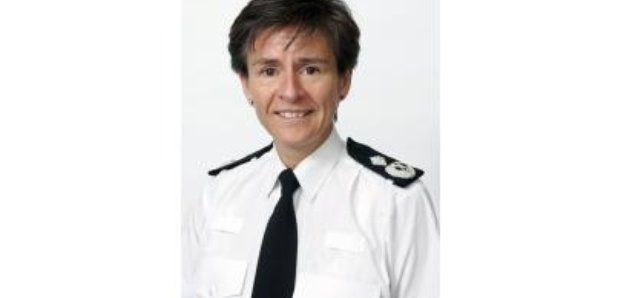 Our Police Chief has announced she is stepping down after four years in the role.
Suzette Davenport will leave the job in April at the age of 54.
She was the first female Chief Constable in Gloucestershire Police's 174 year history. She has been doing the role for four years and has been in the police for over 30 years.
Ms Davenport was appointed by the county's Police and Crime Commissioner Martin Surl in 2013 and, among many achievements, has guided the organisation through a major restructure during a time of financial constraint.
Chief Constable Davenport said: "I would like to take this opportunity to thank each and every one of our officers and staff for all their hard work, dedication and support over the last four years. I am privileged to lead great people in a fabulous organisation and while we have faced some tough challenges we have had some major successes in tackling the issues that really affect our communities. I'm proud to have helped deliver further reductions in crime and know that Gloucestershire remains a very safe place to live, work and visit. I always said this would be my last role in policing and to have served as Gloucestershire's Chief Constable has not only been the highlight of my career but the greatest possible honour."
Originally from North Yorkshire, Ms Davenport started her police service with West Mercia Police and worked in a variety of roles over the next 20 years. After a short spell at the Home Office in 2005, she was appointed Assistant Chief Constable with Staffordshire Police and in May 2007 transferred to the West Midlands, where she led intelligence and neighbourhood policing.

As well as her responsibilities in Northamptonshire, Ms Davenport has been the national lead for roads policing in England and Wales. For eight years, she was vice president of the British Association for Women in Policing (BAWP) and was awarded the Queen's Policing Medal in 2016.
Our Police and Crime Commissioner Martin Surl has paid tribute to her, following the announcement of her retirement.
Mr. Surl said, "It was always expected Suzette would retire in 2017 and with other senior officers also coming-up to retirement, she has made the honourable decision to go now in order to allow her successor to have a say in the appointment of a new executive team. Reaching the top of her profession just as the Government introduced Police and Crime Commissioners could have led to understandable tension. Instead, Suzette and I have been able to form an effective, professional working relationship that always put Gloucestershire first. She has had a remarkable career at local, regional and national level. I would like to thank her personally, and on behalf of the county, for her dedication and commitment during one of the most turbulent periods in the Constabulary's history".