Police Start Drink & Drug Drive Crackdown
30 November 2018, 10:38 | Updated: 30 November 2018, 10:40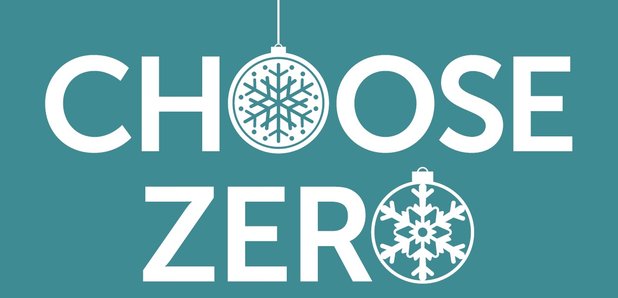 As Christmas party season kicks off, drivers are being advised not to have any alcohol at all while we're out.
Gloucestershire police are urging people to "choose zero" as they launch their Christmas crackdown on drink and drug driving.
They have teamed up with Gloucestershire Fire and Rescue Service (GFRS), Gloucestershire County Council and our Police and Crime Commissioner to give the message that drinking no alcohol before driving is the only safe option.
More police officers will be out on our roads in the run up to Christmas. This year, we will also be able to report habitual drink drivers using a special online form on Gloucestershire Police's website: www.gloucestershire.police.uk/do-it-online/report-an-issue/report-drink-or-drug-driving/
Superintendent Bridget Woodhall said: "Even if you think you are under the limit you won't know if you are and alcohol affects everyone differently so the safest thing to do is choose zero. The consequences, as we have unfortunately seen too often, can be devastating. The campaign will seek to reinforce that message by educating drivers on the dangers of drink driving and the penalties, which could include up to six months in prison and a 12-month driving ban. Importantly, the educational talks and enforcement action will cover other offences such as driving while using a mobile phone, not wearing a seatbelt and speeding, which, along with drink driving, often contribute to fatal collisions. Our officers, including the Special Constabulary, will be carrying out a range of activity to help reduce drink driving and the risk of people being seriously injured or killed as a result and I want to pay tribute to the amazing job they do each year. Many of those staff will have seen the aftermath of a drink drive collision and will know how vital this work is. Of course the vast majority of people know how dangerous getting behind the wheel after drinking can be so this new online form will help us target the persistent minority who carry on regardless. The form should not be used if you see someone taking to the wheel in real time as that is an emergency you should still dial 999 in those circumstances. We're looking for intelligence about those who regularly drink and drive and the more specific the information about where and when the better."
Police and Crime Commissioner Martin Surl said: "We want everyone to have a good holiday period and be able to enjoy themselves, but it's important to do it safely. My expectation is that the police will enforce the law. Choosing not to drive if you're over the alcohol limit not only aligns with my Safe and Social Driving priority of the Police and Crime Plan, but more importantly means people will get to spend the time with their loved ones and not with the emergency services."
Cllr Dave Norman, lead cabinet member for public protection, said: "If you're drinking don't drive as any amount of alcohol will impair your ability to drive safely, and don't forget the morning after the night before because alcohol can take a long time to leave your system. The consequences of drink driving can be catastrophic and when you share the experiences of those who have killed someone or lost a loved one in this manner, it brings it home even more what a terrible and senseless waste it is. While most people's attitudes to drinking and driving have changed for the better, we must continue to remind those who put their own selfish and irresponsible needs first that adopting a zero approach to alcohol won't ruin your Christmas, but it might save a life."