Report: 22% Of 14 Year Old Girls Had Self Harmed
29 August 2018, 11:11 | Updated: 29 August 2018, 11:43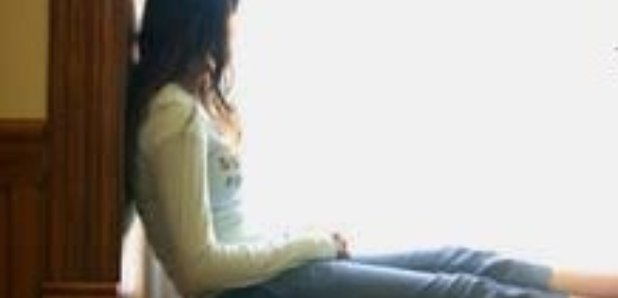 A new report's warning almost a quarter of 14 year-old girls in the UK said they had self harmed in a year.
The Children's Society annual Good Childhood Report found that out of the 11,000 children surveyed one in six reported self-harming at 14.
Based on these figures, the Children's Society estimates that nearly 110,000 children aged 14 may have self-harmed across the UK during the same 12-month period, including 76,000 girls and 33,000 boys.
Almost half of 14-year-olds who said they had been attracted to people of the same gender or both genders said they had self-harmed.
Now, The Bishop of Gloucester, the Right Revd Rachel Treweek has reacted saying 'no child should feel unhappy because they don't conform to the expectations of their peers and society.'
Bishop Rachel said. "It is shocking that so many children are unhappy to the extent that they are self-harming.
"The issues raised around children unhappy with their appearance and lack of self-esteem resonate with my own engagement with young people.
"For the past two years I have been spearheading #Liedentity - a campaign focused around engagement with children and young people in schools and colleges to combat the lie that who you are is predominantly about how you look
"This misleading message about human worth being rooted in visual appearance is perpetuated by advertising and social media. No child should feel unhappy because they don't conform to the expectations of their peers and society when it comes to different aspects of their identity.
"A focus on building and strengthening healthy relationships with family and friends is core to changing the message and I am deeply encouraged by The Children's Society's work in this area.
"I hope that this report will focus people, not least in our churches, on the contribution we can make in both listening to young people and being committed to being part of the solution in the messages we give and the relationships we live.'
In response to the report a Government spokesperson said:
"Making sure children and young people have the right mental health care when they need it is vital. That's why we are investing an extra £300 million to provide more help in schools, which will include trained staff to provide faster support to children.
"We've extended our pilot scheme to deliver training in 20 more areas of the country this year to improve links between 1,200 schools and their mental health services, and as part of our long-term plan for the NHS we will announce more on how we will improve mental health later this year."