Gloucestershire Schools Getting Hard Hitting Film About Online Grooming
2 July 2015, 14:56 | Updated: 2 July 2015, 15:28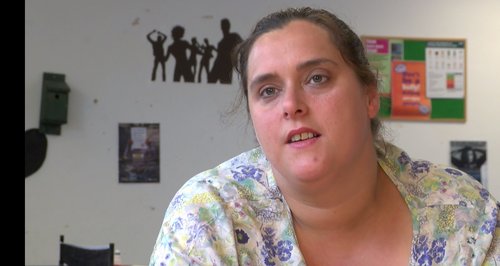 A hard hitting film about the dangers of online grooming is being distributed to every school in Gloucestershire.
The film, called 'Friend Request…' includes the views and experiences of a number of young people; the parent whose daughter was groomed through social media and extracts from a poem written by a victim who was exploited for sex.
'Friend Request…' was released today during a half-day conference in Cheltenham on the issue of Child Sexual Exploitation and comes as the number of sexual offences against children reported to Gloucestershire Police last year rose to 321 – an increase of 17%.

Claire Miller (pictured above), a mother from Gloucester, took part in the film in the hope it would save other parents and their children going through what her family has endured. She said:
"I wasn't aware that this could happen. You hear about it on the news and things but you never think it could happen to your family, your children. I think police, other agencies, schools should help children be made aware it does happen - it could happen to you".
The film was commissioned by Police and Crime Commissioner Martin Surl who says:

"I commissioned this film not as a documentary but as very much part of the 'Young people becoming adults' strand of the wider Police and Crime Plan. It's to raise awareness locally so we can start having the difficult conversations we need to have with the people of Gloucestershire to start to eradicate this exploitation."
Det Chief Insp Steve Bean, Gloucestershire's Public Protection Bureau said:
"Certainly, from what we've seen in Gloucestershire, there's no particular pattern of victim or offenders. It crosses all cultural and ethnic boundaries and it's not just girls, boys can also be the victim. We know that boys are particularly reluctant to come forward for various reasons such as embarrassment. And it really can happen to anyone, anywhere"

If you have been affected by any of these issues, think you have or know someone who has, contact Gloucestershire Social care – children and families helpdesk 01452 426565 or childrenshelpdesk@gloucestershire.gov.uk