Stroud lido diving platform gets listed status
8 October 2018, 15:13 | Updated: 8 October 2018, 16:04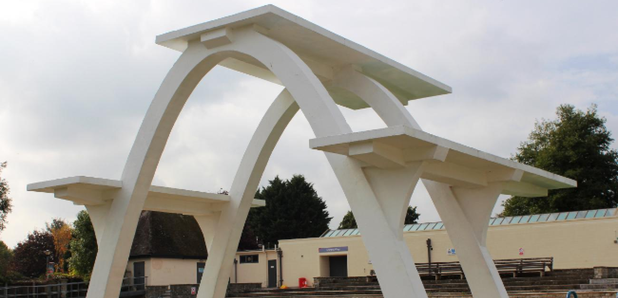 The diving platform at the lido in Stratford Park has just been granted Grade II listed status by Historic England.
The 10-metre high structure is one of only four inter-war concrete diving platforms known to survive in England.
After changes to safety regulations 17 years ago it was taken out of use.
Historic England say in addition to its rarity, the diving platform is of clear architectural interest for its elegant form and sculptural use of reinforced concrete, and it forms a striking feature of the lido.
Jess McQuail, Volunteer Manager of the Lido Project Team said: ''This is very exciting and welcome news and will go a long way to protecting and sustaining the lido for the future. The volunteer Lido Project Team is working closely with Stroud District Council to plan the next steps in its development.''
Councillor Mattie Ross, chair of the Community Services and Licensing Committee, added: ''This is welcome news which should boost efforts by both Stroud District Council and the Lido Project Team to improve this facility.''