Swim safety warning from Severn Trent
26 June 2018, 12:15 | Updated: 26 June 2018, 12:20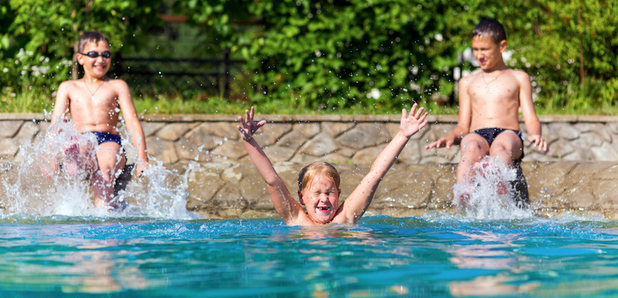 As the hot weather continues, Severn Trent are telling people to stay away from reservoirs.
They say while the water may look tempting for a cool down, it could easily end in tragedy.
Tom Crawford, site supervisor at Severn Trent, says: "We want everyone to enjoy this lovely weather we're having, which is why it's so important for people to keep safe and stay out of the water at our visitor sites.
"Although our reservoirs look tempting and the ideal way to cool down, the fact is they're extremely dangerous. On the surface they look calm and steady but, underneath, the water is extremely deep with incredibly strong currents that even the most experienced swimmer would struggle with."
Severn Trent say all its reservoirs are built with the sole purpose of supplying water to its customers across its entire region, and not for swimming.
"Not only are our reservoirs really deep, they're also extremely cold," adds Tom. "If you go into any of our reservoirs, you might end up in serious trouble, and, unlike beaches and swimming pools, there are no lifeguards to help you, so please don't take the risk."
As well as encouraging its customers to be safe during the heatwave, Severn Trent is also advising people to help save water.