Teenagers Found Guilty Of Gloucester Murder
22 May 2017, 15:38 | Updated: 22 May 2017, 15:45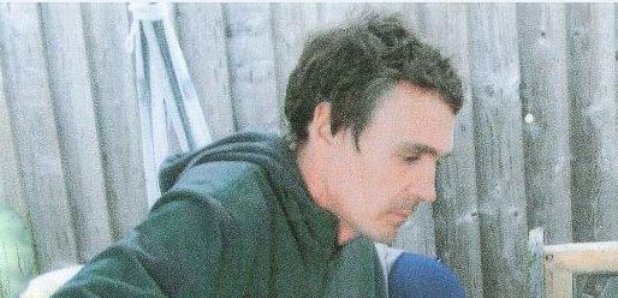 Two teenagers have been found guilty of the kidnap and murder of Paul Pass in Gloucester.
The 49 year old and a long term drug user, was tortured and killed in his own flat in Marian Court in October last year after it was taken over by drug dealers Abdulmalik Adua and Rezwan Islam.
His friend Mark Andrews was also tortured but survived the attack.
Adua, 17 and from Woolwich and Islam, 19 and from Gloucester, were found guilty of murder at Bristol Crown Court. They were also convicted of class A drugs supply and GBH against one of Paul's friends while Islam was found guilty of robbing another of Paul's friends and kidnapping Paul directly prior to his murder.
Adua and Islam were part of a drug dealing gang from outside the county that was trying to establish a presence in the city and took over Paul's flat a few weeks before his murder, paying him with drugs while they used it as a base for their own drug dealing - an activity increasingly used by gangs across the country and known as "cuckooing".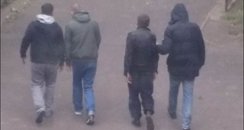 However when three of Paul's friends raided Paul's flat and stole drugs and money from Adua and Islam the day prior to his murder Adua and Islam set out for revenge.
Adua and Islam tracked the men before seriously assaulting one of them. Islam then robbed the other. The following day Islam and another man, Bilal Ebrahim Moosajee (who pleaded guilty to kidnap and manslaughter prior to the trial), lured Paul Pass and Mark Andrews to a meeting near Sainsbury's under the guise of selling them more drugs.
Both Paul and Mark were assaulted in the street, with a cigarette stubbed out in Mark's face. They then kidnapped Paul and Mark and frogmarched them back to Paul's flat where they were joined by Adua.
Mark Andrews were made to drink urine and washing up liquid and stabbed in the hand and leg while Paul was struck over the head with his guitar and stabbed in the leg, severing an artery that ultimately caused his death.
Adua, Islam and Moosajee stole Mark Andrews' mobile phone but Andrews managed to raise the alarm when they left the flat by getting to a nearby public phone and ringing 999.
However paramedics were unable to save Paul, who died from his injuries.
Detective Chief Inspector Mackay said: "We should be very clear that Paul Pass was a vulnerable drug user who was ruthlessly exploited and brutally killed by serious and organised criminals who had no hesitation in resorting to extreme violence.
"Paul's friends wanted to reclaim his flat because they realised he was being taken advantage of. What they didn't realise was the lengths to which the people they stole from with were willing to go and the consequences it would bring.
"The fact Paul Pass and Mark Andrews were willing to meet up with Islam and Moosajee the day after the theft in the hope of scoring more drugs shows how dependent and vulnerable to exploitation they were.
"What happened next was horrific. Adua and Islam tortured the victims and made showed absolutely no concern for the condition they left the men in Adua simply commenting that he wished Paul would die.
"I hope today's verdicts give Paul's family some comfort for their loss.
"I would also like to make an appeal to members of the public about any concerns they have about vulnerable people being exploited in their communities. "If you see anything strange please call us with your concerns. We are working with partner agencies like housing associations to stop cuckooing but we need the public to be on the lookout too.
"I was really encouraged by the reaction of the public in the area of Paul's home during our investigation and the help we received from witnesses. I understand that where drugs are concerned people may not want to get involved but as a society we should not turn a blind eye to this - the criminals coming into our county can cause serious issues for everyone. So please call 101 or Crimestoppers anonymously on 0800 555 111 if you have anything to report."
Find out more about Operation Tarak, which is tackling drugs crime and cuckooing here.