Trial Closure Of Boots Corner In Cheltenham
27 June 2018, 09:43 | Updated: 27 June 2018, 10:05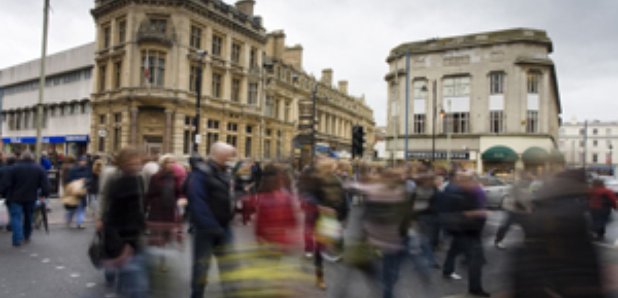 The trial closure of Boots Corner in Cheltenham will begin at 10am on Thursday 28th of June.
The changes are the fourth phase of the Cheltenham Transport Plan, which aims to improve traffic flow around the town centre.
The closure will affect the section of Clarence Street through 'Boots Corner', North Street, Clarence Parade and Pittville Street to Imperial Circus. These streets will be covered with exemptions for taxis, cycles, loading or unloading between 6pm and 10am and some other exempt vehicles.
Changes to the traffic layout in the town centre will improve pedestrian, cycle and public transport access and reduce car use in the town centre.
Councillor Andrew McKinlay, cabinet member for development and safety at Cheltenham Borough Council, says: "This is a really important step forward for the transport plan. Whilst we appreciate there will be an initial disruption as people adapt to the changes and develop new routines, the bigger picture is the benefit to the town centre environment, with an improvement in air quality, better traffic management, and in turn a boost to the local economy.
''As we know that more people come into the town centre by bus than any other means, public transport needs to be allowed right into the centre. This plan will deliver better connectivity between the High Street and Lower High Street for pedestrians, cyclists and public transport to ensure it is a town centre that is pleasant and safe for people to enjoy.
''We will be working in partnership with the county council highways authority to deliver and monitor the trial which could last for up to 18 months.''
During the trial impacts on traffic and air quality around the town will be measured along with visitors and businesses perceptions of the changes.
Cllr Vernon Smith, cabinet member for highways at Gloucestershire County Council, said: ''The county council is carrying out the road works for the borough council's Cheltenham Transport Plan. This trial closure of Boots corner will allow the county council to understand the impact of the changes on the wider network before a final decision is taken.''
Phil Martin, manager at the Brewery Quarter said: ''This trial will be good for the town centre economy as it will offer greater access for everyone to enjoy the retail and leisure offer throughout the town.''