Tribute To Solider Killed In A417 Crash
21 May 2018, 17:17 | Updated: 21 May 2018, 17:22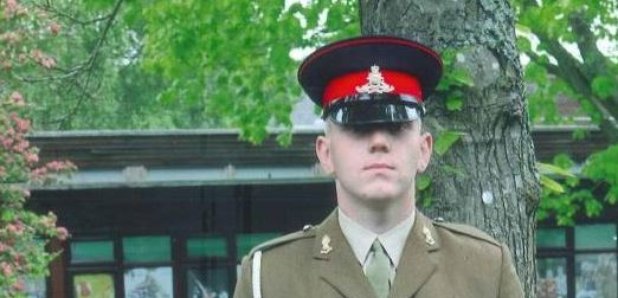 Tributes have been paid to a serving soldier who died in a collision on A417 in Gloucestershire.
20-year-old Joshua Gilbert-Bufton died when the VW Golf he was driving was in collision with a lorry on on Crickley Hill on Wednesday, 16th May.
Tribute on behalf of his family:
"A serving personnel of the army, Joshua Thomas Gilbert-Bufton, aged 20, was unfortunately killed. He will be greatly missed by all of his family and friends.
"Joshua spent fifteen years growing up in Torquay, before moving to Hereford and joining the army at 19.
"He was proud to be serving his country. Joshua's dad would like to thank the British Army so much for everything they have done for him, and their continuing support.
"We would appreciate the press's respect not to contact any family members, so that we can grieve in private.''
Tribute on behalf of his regiment:
"Gunner Joshua Gilbert-Bufton joined the Army in January 2017 and was posted to Colchester-based 7th Parachute Regiment Royal Horse Artillery in October 2017 after completing his training. Serving with F (Sphinx) Parachute Battery Royal Horse Artillery, Gnr Gilbert-Bufton deployed on exercises in Kenya and Germany and was preparing for the physical challenge of All Arms Pre-Parachute Selection Course (P Company)."
Lieutenant Colonel Nick Morton, Commanding Officer of 7th Parachute Regiment Royal Horse Artillery said: ''Gnr Gilbert-Bufton was a keen, diligent and eminently likeable soldier. Whether in the heat of Kenya or the cold of Germany he would always be found with a big smile on his face. A young soldier, he had a bright future ahead of him. He will be sorely missed by all members of his Battery and the wider Regimental family.''