Two jailed over Cheltenham stabbing
18 July 2018, 15:57 | Updated: 18 July 2018, 15:59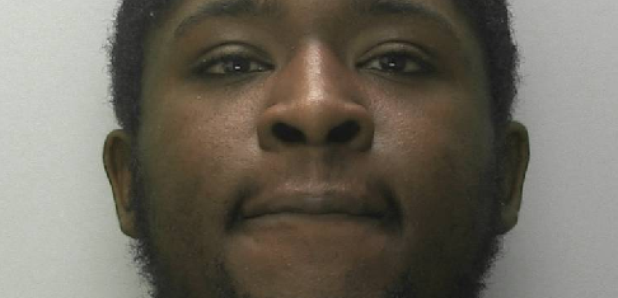 Two men from London have been jailed for a total of 24 years for their part in a stabbing in Cheltenham.
Jordan Weston, of Southend Lane admitted wounding with intent to cause grievous bodily harm and was sentenced to 12 years and 11 months, with a further four years on licence for the attack.
22-year-old Uzoma Izunwa, of Sumner Road, Croydon, had denied the same charge but was found guilty following a trial in November last year and was sentenced to 12 years and will serve a further four years on licence.
The pair had chased a man through the streets in the town centre in August 2016 and repeatedly stabbed him as he fell to the ground.
The victim suffered 15 or 16 stab wounds but did not suffer life threatening injuries in the attack.
In May this year Weston was also found guilty of a separate second offence of wounding with intent to cause grievous bodily harm following a trial. He had denied stabbing a man three times at Gloucester Parkin July 2016 over a drug dealing dispute, but a jury took less than an hour to return a guilty verdict.
Detective Inspector Ian Fletcher said: "Weston and Izunwa are a classic example of County Line operators. They took advantage of vulnerable persons and used extreme violence to either secure their drug territories or to send messages to others who wished to challenge their position.
"This investigation was lengthy and convoluted but through skill and sheer grit and determination DS Martin and DC Swinyard have secured convictions against two very dangerous individuals.
"Judge HHJ Cullum commented that he believed there had been an escalation of violence shown by both offenders and it was his view that they were dangerous and posed a real risk of committing further offences likely to cause significant harm.
"The sentences passed at Bristol Crown Court show that both Gloucestershire Constabulary and the courts will not tolerate this level of criminality and both Weston and Izunwa will now not see freedom for a considerable amount of time.
"I would like to personally thank all those members of the public who came forward providing either evidence or intelligence which led to this successful conviction. With the help of our communities we can rid the county of similar dangerous offenders and send a message that Gloucestershire is not an easy target for County Line offenders."