Untaxed cars taken off Gloucestershire's streets
10 September 2018, 14:27 | Updated: 10 September 2018, 14:30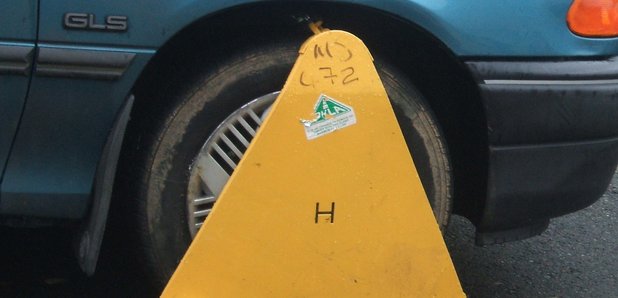 Gloucestershire Police have removed 50 cars from the streets in a week after getting new powers to seize untaxed vehicles.
Altogether, it's estimated there are around 17,000 across the county, mostly in Cheltenham and Gloucester.
Deputy Police and Crime Commissioner Chris Brierley, who last year commissioned an operation aimed at clearing abandoned vehicles said,
"This is really an extension of Operation Gig or 'Get it gone' which we launched last November.
"When vehicles are left abandoned for days, weeks and even months at a time and are not removed, people tell us it's frustrating. How many times have to you driven around and seen a car with a 'police aware' sticker on it, for it to remain there ages.
"After a meeting with a Gloucester City council, I decided the OPCC should and could help facilitate a speedier response, so following consultation with local councils and our office, the police assumed responsibility for taking away abandoned vehicles which met the criteria of our Operation GIG. That arrangement helped to streamline the process and has been very successful with around 150 seized to date.
"The Police have always been able to remove vehicles with no insurance or no registered keeper along with those which have sometimes been stolen and left for later use in crime.
"Now they can add untaxed vehicles to the list".
DVLA also operates a range of measures to make vehicle tax easy to pay and hard to avoid, including online vehicle taxing and Direct Debit. We also continue to send reminder letters to vehicle keepers, which is why it is so important they notify DVLA of a change of address or keeper.
DVLA Head of Enforcement Tim Burton said: "It is right that action is taken against those who don't tax their vehicles and then drive them otherwise it wouldn't be fair to those who do the right thing.
"We are delighted that Gloucestershire Police are taking on these powers to make sure these untaxed vehicles are not driven on the road"