Urgent need for blood donations in Gloucester
10 July 2018, 09:56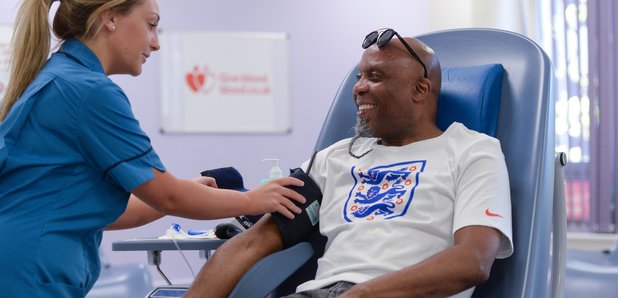 The hot weather and England's great run at the World Cup are being blamed for a fall in blood donations.
They have have significantly dropped on England's match days, with a fall of around 20% during the win over Sweden.
It has cost the NHS around 2,000 blood donations in the last two weeks and now there is an urgent need for O negative blood in Gloucester.
Stock levels are low and will fall below three days as the hot weather continues.
Mike Stredder, Director of Blood Donation for NHS Blood and Transplant, said: ''The long spell of sunshine has been great in many ways but some people have chosen to stay in the sun instead of giving blood, and some people haven't been hydrated enough to donate safely.
''England' excellent world cup has also meant football fans are spending their time enjoying the games rather than donating blood.
''However hospital patients in Gloucester urgently need blood every day of the year, whatever the weather.
''Nationally, we aim to have six days of worth of blood stocks but today we only have three days of O negative blood. O negative is especially important because it is the universal donor group which can be given to almost anyone in emergencies. We need donors with other blood groups to keep their appointments usual but this urgent appeal is specific to O negative.
''If you are O negative and you can give blood, please donate now. ''If you are an existing donor with O negative blood and you can't see a convenient appointment time, you can walk in and donate without needing to make an appointment, or call 0300 1232323, and we will book an appointment for you.
''Please don't delay - we need you today.''
NHS Blood and Transplant is asking O negative donors to book appointments or just walk into a donor centre and donate; for all donors to make sure they are well hydrated on the day of donation, if donors need to cancel, to give us 72 hours notice.
Gloucester blood donor centre is at 59 London Road, Gloucester GL1 3HF.
If you are O negative and you can donate please call 0300 123 23 23or visit www.blood.co.uk