A to Z of Myles!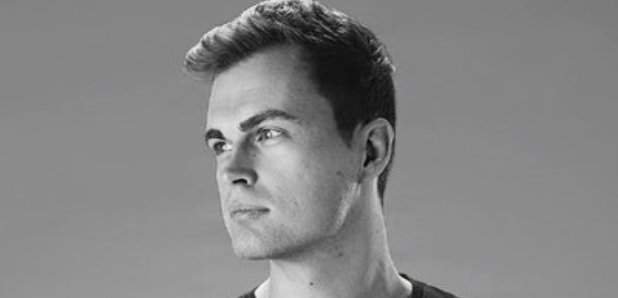 The new sound of Heart Breakfast with Myles Galloway!
Get to know Myles with our handy A-Z!
ADORE… What can't you live without?
PIZZA.
BODY… What physical attribute would you most like to change?
MY BIG TOES, THEY'RE NOT THE BIGGEST… I THINK THEY'RE SUPPOSED TO BE.
CHILL OUT…What do you do to get away from it all?
SEARCH FOR NEW MUSIC.
DREAM … Your last dream?
IT INVOLVED MY EX, DEFINITELY MORE OF A NIGHTMARE
EXCEL... Something you are great at?
SLEEPING.
FAMOUS… The celeb you've met?
KIM KARDASHIAN. WOULD RATHER HAVE MET KANYE…
GLOUCESTERSHIRE… your favourite place to visit?
GLOUCESTER SERVICES. LOVE A GOOD FARM SHOP!
HOLIDAY… What's your favourite destination?
'MERICA!
IRRITATE… What's your most annoying habit?
READING YOUR MESSAGE AND NOT REPLYING.
JOKER…Which presenter is the practical joker of the team?
I'M NORMALLY A GREAT JUDGE OF CHARACTER BUT I CAN'T SAY I'M TOO FAMILIAR WITH ANYONE JUST YET. BEING THE NEW GUY, I'M SURE I'LL FIND OUT SOON THOUGH. YIKES!
KNOCK KNOCK… Your favourite joke?
I'M NOT IN.
LOVE LIFE… Are you attached or looking?
TINDER RADIUS SET TO 100KM… COME AND GET ME! PLEASE…
MOVIES… Favourite film?
AMERICAN PSYCHO
NEVER…What would you absolutely refuse to do?
THIS AGAIN.
OFF WORK…What do you do in your spare time?
EAT, NETFLIX, SLEEP, REPEAT.
PROUD MOMENTS… What are you most proud of?
WINNING THE PROGRESS PRIZE IN YEAR 3…
QUITE ANNOYING… What habits irritate you in other people?
EXCESSIVE HASHTAGGING ON INSTAGRAM.
REWIND… Where did you spend your childhood?
GETTING DRUNK PLAYING FOOTBALL IN THE LOCAL PARK.
SURPRISING… Tell us something about yourself that no one else knows.
I WAS LUCKY ENOUGH TO OPEN FOR JUSTIN BIEBER, DJING ON STAGE AT ONE OF HIS CONCERTS BACK IN 2013. WHEN I WAS BACKSTAGE I WALKED BY HIS WARDROBE AND TRIED ON SOME OF HIS CLOTHES…
TEAM… Pick another presenter and describe him or her in three words?
TOBY ANSTIS - BODACIOUS, BRILLIANT… BUFF?
UPLIFTING…What instantly makes you happy?
BEING ON A NIGHT OUT WITH MY MATES!
VOCAL… Who is your favourite artist?
KANYE WEST
WOW… What's your claim to Fame?
I'M ON HEART BREAKFAST! THAT COUNTS, RIGHT?
X-RAY… Any broken bones?
I BROKE MY FOOT ON HOLIDAY DURING A WATER FIGHT… STILL WON!
YOUNGER DAYS… What's your earliest childhood memory?
CRUISING DOWN THE STREET IN MY BIG RED AND YELLOW TOY CAR! NO CLAIMS STILL INTACT…
ZOO… If you were an animal, which one would you be?
A LION… ROARRRRRR!