Pass with Warren Moore
16 August 2017, 13:42 | Updated: 12 April 2018, 10:28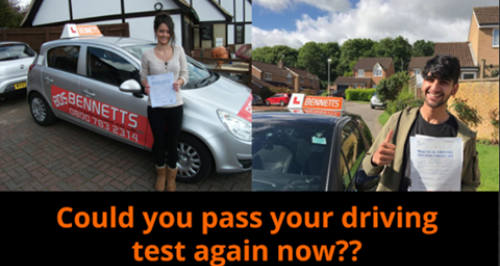 Could you re take the driving test and pass ?
The driving test will change from December 2017 to include following directions from a Sat Nav and testing different manoeuvres So Warren asked the question: Do fancy taking part in a social experiment to see if you can pass the new driving test?
Would you pass your driver's test now?, Would you let your driving skills be scrutinised again
58% of drivers are confident they can pass their test if they retook it today – and only 13% believed they would fail
It's time for another social experiment, could you re take your driving test and pass, listen out to Warren's breakfast show for more information!