Boy To Get New Ears Made From Ribs
7 August 2013, 11:30 | Updated: 7 August 2013, 12:11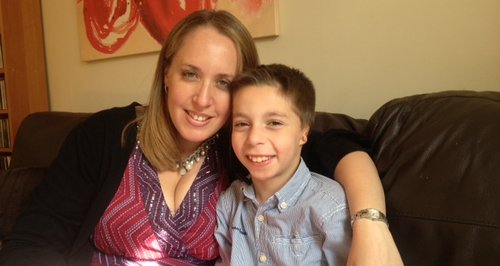 Eight year old Kieran Sorkin from Bushey in Hertfordshire was born without any ears. His family have now been told he will be able to undergo surgery next year that will make him both ears using cartilage from his ribs.
Kieran's condition, where both ears are missing, affects 1 in 100,000 people
He'll be having the operation at Great Ormond Street Hospital in August 2014
Surgeons will use his ribs because they're already part of his body so its unlikely they'll be rejected.
Both Kieran and his mum Louise told Heart they're very excited but nervous.
At school other children point at him and ask why he doesn't have ears- Kieran said this upsets him
Louise Sorkin says:
"I would probably think he just wants to look like everyone else, at times he does feel excluded.
"He wants to have this operation so I'm 100% with him but if he'd wanted to leave his ears alone I'd also be there.
"I think its all rather exciting, its all happened so quickly because when he has his op he's going to be a different boy, not the boy I gave birth to"