CCTV Images Of Wanted Man
8 November 2013, 06:00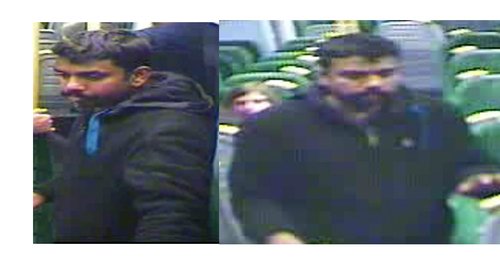 Police have released images of a man they want to speak to after after two women were inappropriately touched on a train.
It happened on the evening of Monday 23rd September- a man inappropriately touched a 56 year old woman who was waiting to get on a train at Euston Station.
He then followed her into the train and stared at her making her feel uncomfortable.
Police think he then touched another woman on the train before a guard removed him at Hemel Hempstead Station.
It's thought he was planning to get off at Bletchley.
PC Dionne Lyon from the British Transport Police is investigating this incident and says:
"Unwanted sexual behaviour of any kind is not tolerated anywhere on the rail network and we take all reports seriously.
"If you recognise the man pictured, I'd urge you to come forward and speak to officers investigating these incidents.
"I'd also urge for the second victim, who may have been touched by the man, to come forward so we can make sure she is OK and help to build a full picture of exactly what took place."