Community Farm Plans In Kings Langley
6 December 2013, 06:00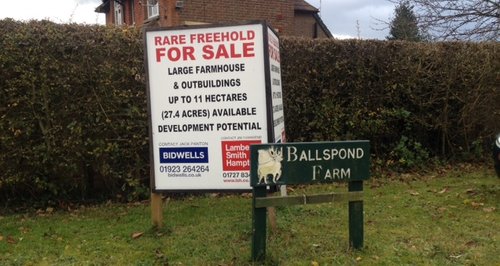 A community group in Kings Langley are hoping to set up a farm thats owned and run by thousands of local people.
Balls Pond Farm on the Chipperfield Road is owned by Hertfordshire County Council but is being sold next year.
The community group in Kings Langley already have £1.5m to buy the site but need to raise another £300-400k.
From today they're asking for around 4000 people to chip in £100 each
Each person will then have some ownership of the farm and will be able to help run it.
Vick Bale is one of the group members, she told Heart she'd like the farm to produce food like vegetables, bread, eggs and cheese- these products can then be sold in local shops.
She says it will also offer education both for adults wanting to learn basic food making skills and children learning where their food comes from.
They should find out in February whether they can go ahead with the project or not.