Conman Targets Borehamwood Pensioner
25 February 2014, 06:00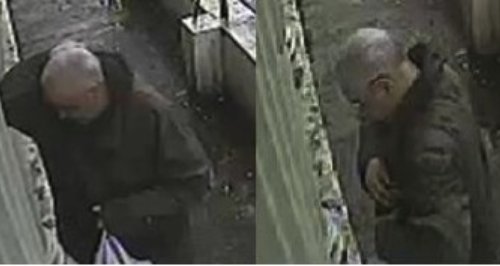 Police are looking for a man who pretended to be a kind stranger to con an elderly man out £300.
The elderly man was walking home from the shops along Furzehill Road on February 11th when a man came up to him and offered to carry his shopping bags.
While pretending to help the pentioner he told him he'd be able to fix his stair lift if he gave him money for the repairs.
The elderly man trusted him and gave him his bank card and pin number.
Three hundred pounds was withdrawn from his account and the conman never came back to do the repairs.
Detective Constable Sam Casey, from Operation Manhunt, is investigating and said:
"This offender clearly targeted a vulnerable man and I would appeal to anyone with any information about what happened to contact me.
"I would like to speak with the man pictured as part of my inquiries as he may have witnessed what happened or have information which could assist the investigation."