Hemel MP Mike Penning Given Fire Service Responsibility
6 January 2016, 06:46 | Updated: 6 January 2016, 06:47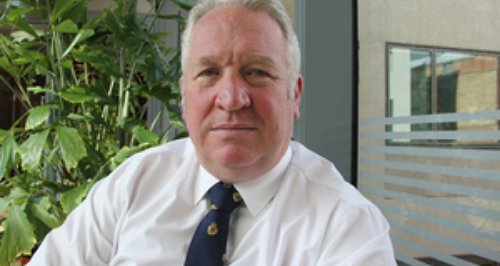 The Prime Minister has confirmed Policing Minister and Hemel Hempstead MP Mike Penning has now been given responsibility for fire and rescue policy.
Mr Penning will now assume responsibility for the portfolio becoming Minister for Policing, Fire, Criminal Justice and Victims.

The move will deliver the Government's manifesto commitment to deliver greater joint working between the police and fire service.
Minister for Policing, Fire, Criminal Justice and Victims, Mike Penning, said: "As a former firefighter and now Minister for Policing, I know from first-hand experience how well the police and fire service can work together. We believe that better joint working can strengthen the emergency services and deliver significant savings and benefits for the public. This is about smarter working, reducing the cost of back office functions and freeing up the time of front-line staff.
"We are demonstrating at national level what we are asking emergency services to do at local level. As the Minister responsible for both fire and policing, I will be looking to ensure that both services learn from best practice, wherever it is found.
It will pave the way for improvement in local fire and policing by providing clear leadership, supporting greater collaboration and delivering value for money for taxpayers. It will also allow the Government to share good practice more effectively on areas such as procurement and prevention. The Government recently consulted on proposals to enable Police and Crime Commissioners to take on greater responsibility for fire services at local level.

The response across the country to recent flooding shows how well the police and fire service already work together to protect the public and support local communities. The two services cooperate closely operationally in times of crisis, but also more routinely.

There are already excellent examples of successful collaboration between police forces and fire services across the country including in Northamptonshire - where a joint collaboration programme includes sharing training, premises and a joint operations team across the three emergency services. This is expected to contribute to police savings of £21m and £2m savings for the fire service, over four years.