Hertfordshire Students To Call Tim Peake
8 January 2016, 06:05 | Updated: 8 January 2016, 06:07
Students from schools in Saint Albans have been picked to become the first to make live contact with British Astronaut Tim Peake, on the International Space Station.
Sandringham Secondary successfully bid for the chance to link up with the ISS, getting the first of Tim's 10 slots as he orbits the Earth.
He's hoping to persuade more children to get involved in STEM subjects.
One of the Year 10 pupils, Jessica Leigh, will be running the school's amateur radio to call Tim from Earth.
Then ten students (below) have been picked to ask him questions.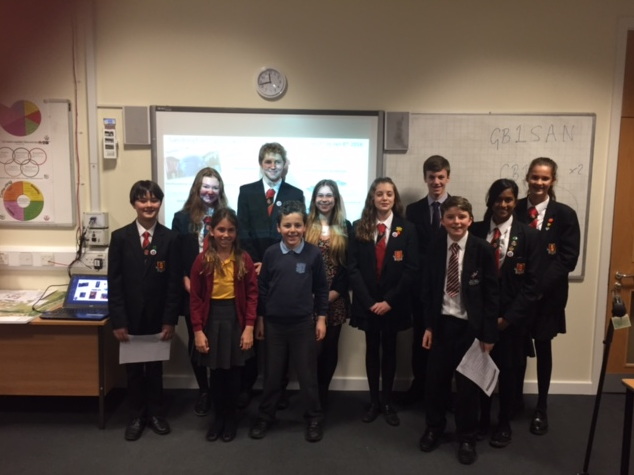 The contact will be made at 8.47 a.m. Friday morning (08/01) with a live audience of around 250 watching.

They'll also be live streaming the event through the web to all students and staff at the school.
Heart's Rachael Venables will be there, so check in with us later for more pictures and a video of the best questions!