Hertsmere Residents Can Consider Future Plans
11 October 2018, 12:56 | Updated: 11 October 2018, 13:02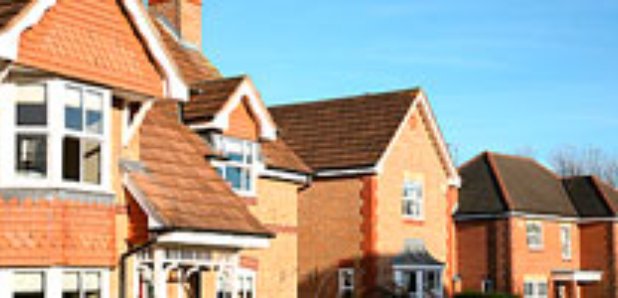 The next stage towards creating a new blueprint for future development in Hertsmere is about to get underway and residents will be invited to have their say.
Between 25 October and 20 December, Hertsmere Council will begin gathering feedback on a range of potential sites for housing and employment that have been put forward by landowners and developers for possible inclusion in Hertsmere's new Local Plan.

Following this engagement, the council will prepare a full draft plan for further comment, before submitting this to the Planning Inspectorate.
Government-appointed inspectors will then carry out an independent examination of the plan, a process that can take from nine to 12 months.
If agreed, it'll then be formally adopted by the council and it will outline where development should take place in the borough over the next 15 years.
Central government requires all councils to prepare a Local Plan which sets out how numbers of homes and jobs will be boosted in each local authority area. The government is currently reviewing its forecast on how many homes will be needed here in Hertsmere, but it is expected that land for at least 500 new homes each year will be needed for the next 15 or more years.
Land will also be needed to provide new jobs, leisure space, community facilities and other infrastructure.
The process of creating a new Local Plan for Hertsmere began in 2016 and, last autumn, residents were asked for their views for on a range of broad approaches for growth in the borough during an 'Issues and Options' consultation process.
Councillor Dr Harvey Cohen, Portfolio Holder for Planning and Localism, said:
"We had a really great response from the public, with many people attending events during the Issues and Options phase to give their views on the broad approaches to growth in the borough.
Now we would like their views on the next stage, which outlines specific sites put forward for consideration by landowners and developers. Not all the sites will need to be allocated for development and residents' views will help us to decide which locations are the most appropriate.
This feedback will enable us to finalise our sites for development and to pick the right areas to accommodate the new homes and employment sites we need. We hope that as many people as possible will participate in the engagement process and give us their views."
Councillor Morris Bright MBE, Leader of the Council, added:
"The Local Plan is a vital document that will guide development in the borough over the coming years, taking into account the need for transport infrastructure, school provision, medical facilities and the impact on the environment, among other factors. Residents can play a major part in this process."
Newsletters will be distributed to every household across the borough and some neighbouring households, such as in London Colney, explaining more about the Local Plan process, promoting a series of exhibitions and explaining how residents can give their views.
The council's fleet of waste vehicles is also carrying eye-catching adverts promoting the Local Plan and encouraging everyone to get involved.
For more information about the process of developing Hertsmere Local Plan and the timescales involved, visit www.hertsmere.gov.uk/newlocalplan
Exhibitions:
(People can drop into the exhibitions at any time between 4pm and 8pm)
Bushey - St Margaret's Sports Centre, Merry Hill Road, Bushey WD23 1DT on 7th November
Borehamwood - St Teresa's Parish Hall, Shenley Road, Borehamwood WD6 1TG on 14th November
Shenley - Shenley Primary School, London Road, Shenley WD7 9DX on 21st November
Radlett -Radlett Centre, Aldenham Avenue, Radlett WD7 8HL on Thursday 22 November
How to give your views:
Come along to the exhibitions and talk to the Council staff.
Take a look online - visit www.hertsmere.gov.uk/newlocalplan where you can give feedback on the potential sites through the online consultation portal between 9am in 25 October and midnight on 20 December.
Write to the Planning Strategy Team, Hertsmere Borough Council, Civic Offices, Elstree Way, Borehamwood, Herts WD6 1WA.