Lorry Crashes Into Watford Building
20 November 2013, 16:02 | Updated: 20 November 2013, 16:45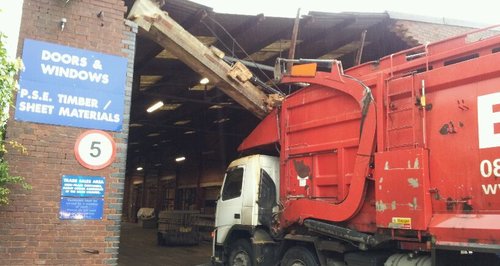 A Watford business has told Heart they're not gonna be able to trade properly for months after a lorry crashed into the front of their building.
Hertfordshire Fire Service were called to Jewson on Queens Avenue just before 11 this morning (Wednesday 20th November).
They went to assist after reports the lorry driver was trapped- on arrival they found he wasn't although he did need hospital treatment.
The vehicle had been driving into the Jewson warehouse at the time but had its forks raised which bought the front of the building down.
Speaking to Heart earlier the Assistant Manager Paul Allen said they have a structural engineer and a building company coming to asses the damage.