Man Killed By Tree In Watford Named
28 October 2013, 16:39 | Updated: 28 October 2013, 16:45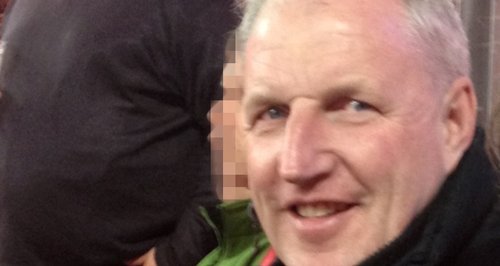 The man who died when his car was crushed by a falling tree in Watford this morning has been named.
51 year old Donal Drohan had been driving along Lower High Street when a tree fell on his vehicle, a red Peugeot 207. He sadly died at the scene.
His family have released the following tribute to him: "Donal was a loving husband and father of three. He was the best husband and father anyone could wish for. You couldn't find anyone who had a bad word to say about him."
Donal recently took up golf and was very keen to improve his skills at the local golf club. He loved his chocolate and has been described by the family as a chocoholic.
The family continued: "He was very supportive to everybody who knew him and couldn't say no to helping out with anything. He was an active member of the community who was involved with local groups and had recently helped Team Harrow of The Challenge Network helping to shape the lives of hundreds of young people within the local community."
Mr Drohan worked for Harrow Council.
Cllr Susan Hall, leader of Harrow Council, said: "This is an absolute tragedy and everyone is devastated. Donal was one of our public realm managers and had worked for us for nearly 25 years. He was always cheerful, and passionate about his job keeping our streets clean. His council colleagues are finding this very hard to deal with. Our thoughts are with Donal's family both here and in Ireland."