Mary Portas Opens "New" Watford Parade
20 June 2014, 15:45 | Updated: 20 June 2014, 16:01
Queen of retail, Mary Portas has been back to her Watford roots this afternoon mark the £4.3m transformation of the town's public areas - including The Parade.
As well as helping Mayor, Dorothy Thornhill, launch "Watford's Big Events" – a series of events to bring the town's new high street to life – Mary endorsed the number of improvements the council has made to help the town thrive.
Mary said: "Back in the old homeland! I have many childhood memories here, including morning discos at the age of 12 and accompanying my father to try on suits at the top of the town.
We have a town cultural leaders group who are working for all of you and today is a salute to what makes our lives better.
High streets aren't just about shopping, they're about encouraging us to engage in where we live. We can never underestimate what the high street means to us.
Watford is a vibrant, special town that will always mean so much."
The town's mayor, Dorothy Thornhill, who was recently elected for a fourth term said: "Doing nothing, and risking our high street falling into decline wasn't an option for me. I wanted Watford to not just survive the recession, but thrive once again.
So we invested £4.3m into major improvements to the public realm and are completely redeveloping our ailing shopping centre. We have also begun the construction of a 21stcentury covered market and developed the biggest arts and cultural events programme in the County."
Mary and Dorothy jointly kicked off the town's Big Events programme, a year-long entertainment bonanza. With its theatre, dance, fashion, music, ice skating and outdoor films, Watford's Big Events will reflect Mary's vision of High Streets being multi-functional and social places.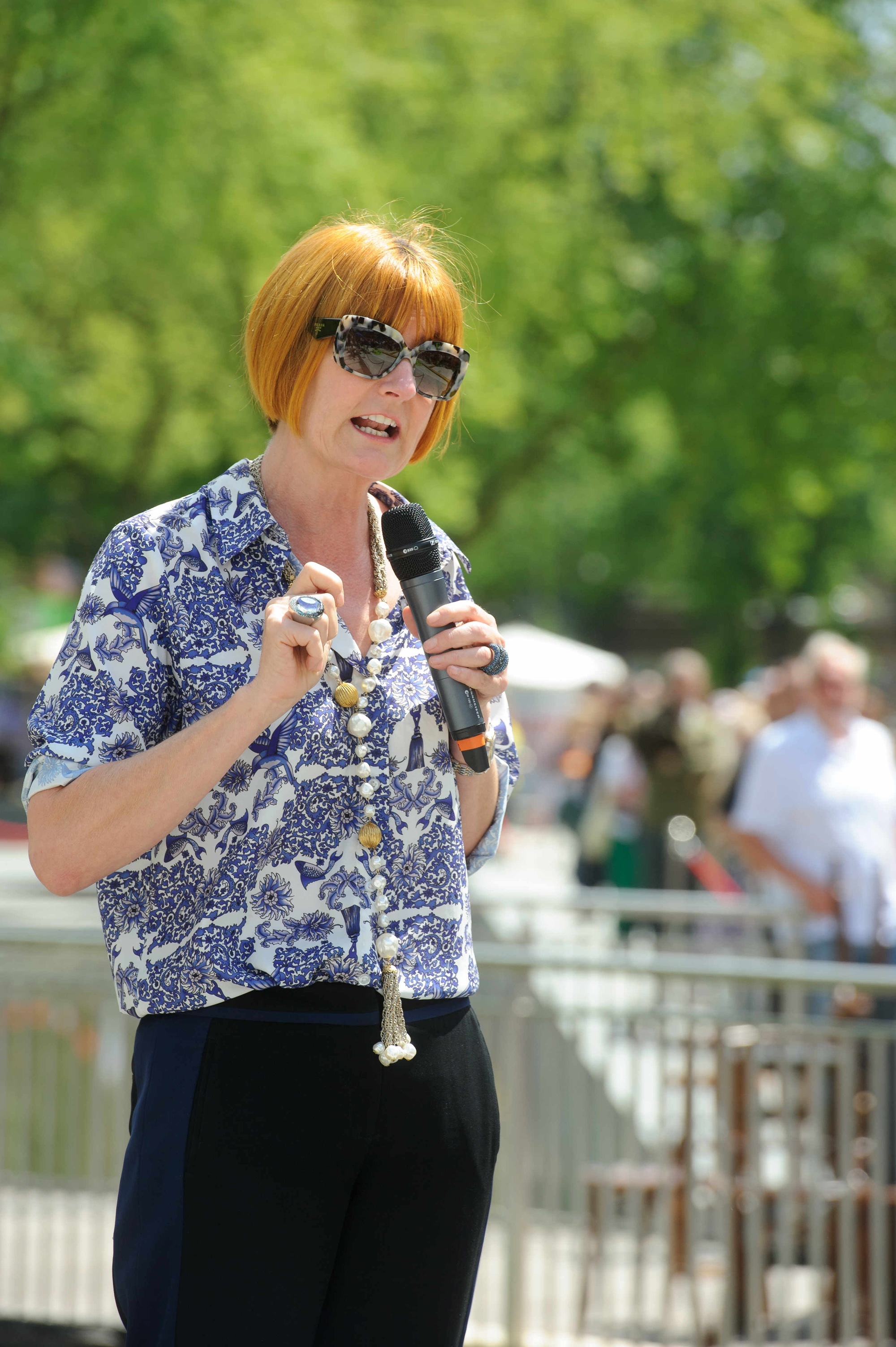 Mary Portas added: "Being Watford born and bred, I am delighted to be opening Watford's Big Events. Our High Streets are our heartbeats, they form one of the most important social fabric of our community and the way we live, so this will be brilliant for the town. Big Events is a great way to showcase local talent and I am so proud to be involved."