New Trains For Watford Passengers
21 June 2018, 19:15 | Updated: 21 June 2018, 19:22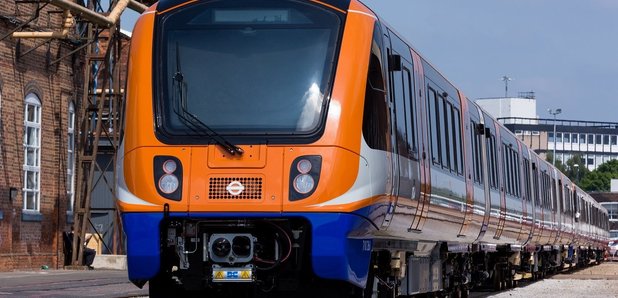 Passengers from Watford Junction and Bushey into north London and Euston will be able to use brand new trains later this year.
London Overground will be introducing new trains to carry almost 700 people per train and feature a high capacity walk- through layout, Wi-Fi and USB charging points.
The new carriages feature the latest intelligent lighting and temperature control for more comfortable journeys, as well as Wi-Fi, USB charging points and digital information screens giving customers higher quality real time travel information while on board.

In total, a fleet of 54 new air-conditioned trains will transform journeys for thousands of London Overground customers and come into service initially on the Gospel Oak to Barking route.
Once tried and tested, they'll be rolled out by the end of the year/early 2019 onto the Watford Junction line; existing trains will then be cascaded down to other parts of the London Overground network.

The trains are being built at Bombardier Transport's UK site in Derby where 120 local engineering staff have worked on the design and testing of the trains. A further 170 staff have been working on manufacturing the trains, with 50 per cent of these recruited specifically to fulfil this contract. Twenty apprentices have worked on the production of the trains. Around 50 per cent of the supply chain was with UK suppliers and worth £56m, indirectly supporting further jobs across the country.