Remembrance Day In Hertfordshire
12 November 2017, 07:25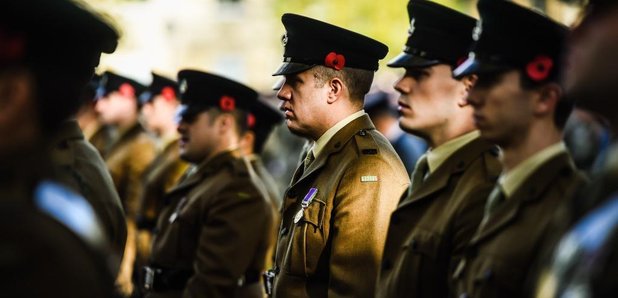 Prince Charles will lead wreath laying at the Cenotaph in Whitehall this morning to mark Remembrance Sunday.
For the first time in her 65 year reign, The Queen will watch the ceremony from the Foreign Office balcony with Prince Philip.
Here's a list of the main events today in Hertfordshire:
:: BUSHEY SYNAGOGUE
At the Bushey Shul, they'll be laying a wreath at the War Memorial, School Lane.
:: DACORUM
The Royal British Legion is organising Remembrance Sunday this weekend in Hemel Hempstead.
You are invited to congregate at the bandstand on The Marlowes from 10am, ready to march at 10.30am to the War Memorial at St John's Church, Boxmoor.
:: WELWYN/HATFIELD ARMISTICE
At Howardsgate Memorial, Welwyn Garden City, there will be a parade from the Campus roundabout to the memorial and back. The Mayor of Welwyn Hatfield, Councillor Lynne Sparks, will be attending, alongside Welwyn Hatfield Borough Council Director Nick Long.
In Hatfield, a service will be held at the Memorial next to the Hatfield House gates (opposite Hatfield train Station).
St Mary's Church, Welwyn, will have a parade from the memorial to the Church.
At 10.30am, there will be wreath laying and a parade at the war memorial in North Mymms, followed by a service of remembrance at North Mymms Parish Church, St Mary's.
Also, a Service and wreath laying ceremony, with a parade, will take place at St Thomas a Becket Church in Northaw.
:: WATFORD
Elected Mayor Baroness Dorothy Thornhill and Vice Chairman Councillor Rabi Martins will lead the annual Remembrance Sunday ceremony from 3pm at the Town Hall Peace Memorial; 3pm at the Town Hall Peace Memorial.