St Albans Digests Food Waste In A New Way
18 July 2017, 06:00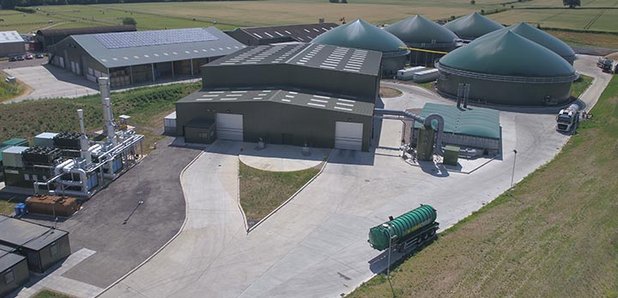 Residents in the St Albans district are being told they no longer have to use compostable liners in their food caddies as the way that food waste is treated has recently changed.
Once collected, food waste now goes to a recycling plant at London Colney, where it is treated by a process called anaerobic digestion.
When it arrives at the site, it goes through a de-packaging machine, which removes all the bags, whether they are recyclable or not. These extracted bags are sent to an energy recovery facility, where they are incinerated, and turned into energy.
A spokesman for the St Albans City and District Council says:
"The remaining food waste is macerated into small pieces, and liquid is added to make a food 'soup' which is then pumped into a large digestion tank. Here, the food waste begins to break down producing carbon dioxide and methane. The methane is then converted into renewable electricity by gas engines and fed into the National Grid.
The fully digested food waste then becomes an organic nutrient-rich fertiliser called digestate, which is spread on local farmland, reducing the use of fossil fuel-based chemical fertiliser.
The process means that it no longer matters what type of liners are used for your food waste. Once you run out of biodegradable liners, you can now use carrier bags, bread bags, paper wrappings, or normal bin liners, provided they are not black. Of course, you can continue to use biodegradable bags, if you wish.
Unwrapped food can also be put straight into the caddy. What is important though, is that you do not put any additional packaging into your caddy. For example, if you are clearing out your fridge, please de-package any out-of-date or mouldy food, and recycle the packaging in the appropriate recycling bin."
EASIER THAN EVER
Cllr Daniel Chichester-Miles, Environmental Portfolio Holder for St Albans City and District Council, said:
"It is now easier than ever to recycle your food waste which is collected weekly from the kerbside food caddies. If you want to wrap the food waste up and your biodegradable liners have run out, you can now use bin liners or carrier bags instead. These wrappings will be removed before the food waste is converted into biogas or fertiliser, and taken elsewhere to be turned into energy.
By continuing to recycle your food waste you are reducing landfill and making a valuable contribution towards the Council's recycling target of 60.8 per cent for 2017/18."