Stolen Bike
25 July 2013, 09:53 | Updated: 25 July 2013, 09:58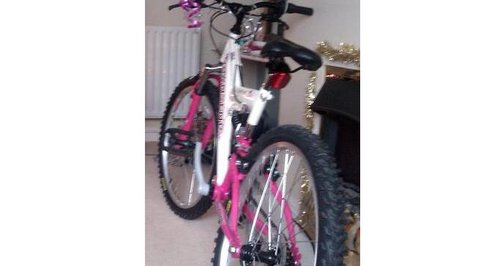 Police have released a picture of a bike stolen in a burglary in Hemel Hempstead.
Detectives are trying to find witnesses after the bike and tools were taken from a house in Apsfield Row between 2.15pm on Saturday 20 July 2013 and 7.35pm on Sunday 21 July.

The thieves gained access to the victims green house and once inside, they removed the bike shown and a tool box containing tools before making off.

The tool box is described as a distinctive 'red snap-on tool box', with the word 'plenty' written on it. It contained a wrench, wracket, screwdrivers, spanners, torque sets and widgets tool.

Anyone with information is asked to contact PCSO Lee Jevon via Hertfordshire Police non-emergency number 101 quoting crime reference number D1/13/4017.

Alternatively you can call Crimestoppers, the independent charity, anonymously on 0800 555 111.