Tributes Paid To Dad Killed In Welwyn Garden City
20 March 2014, 09:30 | Updated: 20 March 2014, 10:09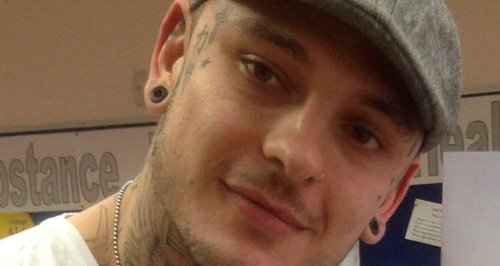 The family of Scott Stone who was killed in Welwyn Garden City on Sunday 16 March have paid tribute.
Tributes have been paid to a father who was killed in Welwyn Garden City.

Scott Stone died from stab wounds in Guinness House in Little Hardings on Sunday 16 March.
The 26-year-old's mother, Lesley, his twin brother, Jamie, brother George and girlfriend Rachel, all remember him fondly.
Scott and his family moved to Welwyn Garden City when he was eight years old. He attended the St Frederic Osborn School in the town.
He was a big rugby fan and, since he was 11, played for the Welwyn Rugby Club and later the Hatfield Queen Elizabeth II Rugby Club.
Scott had started working for St Mungo's in December 2013. It's a charity that assists the homeless with finding accommodation, offers support and develops work and life skills. He worked there as part of the hospital discharge team.
Scott's manager at St Mungo's said: "Scott was a humble and down to earth person with a cheeky sense of humour. He was incredibly open minded and accepted people as they were without judgement. It was my great pleasure to work with him."
Scott also leave behind his daughter Ebony, who is 18 months old.
His brothers Jamie and George said: "Scott was really close to his family, especially to mum. He was very principle orientated and extremely loyal to his family and friends. He would do anything for them. He was the biggest softy at heart."
His mother Lesley added: "There'll never be another Scott in the world and I still can't believe he has gone. He was a loveable rogue and related with people so easily. He always defended those who were targeted or bullied, was always happy to help people and do anyone a favour."
Girlfriend Rachel said: "He lived life to the fullest and he always wanted to make every day the best. He absolutely doted on Ebony and he always supported me."
The funeral for Scott has not yet been arranged and the family have asked the media to respect their wish to be left to grieve at this extremely difficult and distressing time.
52-year-old Paul Dllion from Little Hardings has been charged with his murder.