Two Dead On M1 Hertfordshire
30 January 2014, 14:03 | Updated: 30 January 2014, 15:11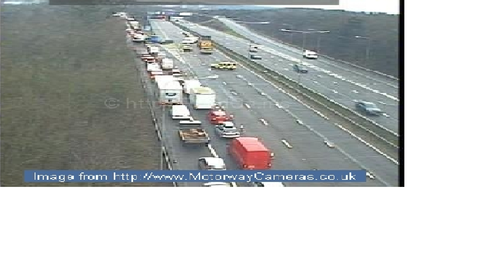 Two people have died in a 'serious accident' on the M1 in Hertfordshire.
Police were called around 10:45 to the motorway between Junctions 5 and 6.
The East of England Ambulance service and Herts Air Ambulance were also called to the scene.
Rupert Gadd from the Hertfordshire, Bedfordshire and Cambridgeshire Police Road Crash Investigation Unit told Heart: "A male is known to have jumped from the bridge parapet onto the carriageway.

"Other motorists have stopped to assist to his aid - unfortunately one of those people who stopped was struck by another vehicle. We've ended up with two male fatalities.

"We have started an investigation into the collision and deaths of both males.

"We've handed the carriageway back to the Highways Agency - once they have done their final inspections it will re-open."
Heart spoke to Rebecca Martins who was on a coach on the motorway at the time.
"We came to a screeching hold, presumed it was a car crash or something but the quickly found out it was somebody that had jumped from the bridge.
"We've now found out as well that a car then stopped and a passenger got out to help the man that had jumped and then another car hit that person"
Police haven't yet confirmed any details but are still at the scene carrying out an investigation.
The East of England Ambulance Service have left handing over two casualties over to the police.
The Southbound carriageway was closed but reopened around 1pm.
Northbound is expected to remain closed into the early evening.