Watchdog Concerns About Herts Police
2 March 2017, 06:00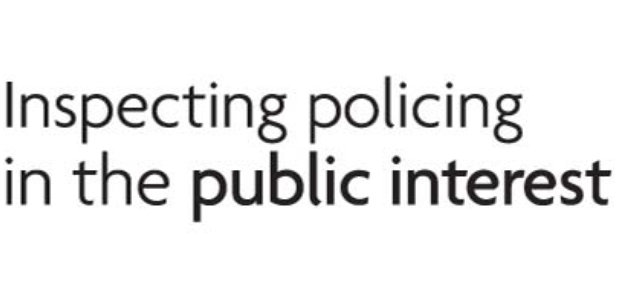 Police watchdog expresses concerns about Herts and Beds Police Forces.
HMIC says it's recognised Hertfordshire Constabulary as good at preventing crime, tackling anti-social behaviour and keeping people safe and also good at tackling serious and organised crime, but, says it's got much more to do over the way it assesses risk, at the first point of contact.
Herts Police say recognising vulnerable callers and identifying threats is vitally important, but during the HMIC inspection in October 2016, inspectors raised concerns around a number of areas in the initial call handling phase within the Force Control Room.
In some instances the force was not correctly identifying or categorising the level of risk associated with incidents involving vulnerable people. As a result the Constabulary was not responding to these incidents within the appropriate timescales and may have put victims at risk.
Herts Police say they recognise the issue was so important, the same day they put into place a number of immediate remedial measures, in particular around the use of the threat assessment process.
The swiftness and effectiveness of the initial response was positively recognised by HMIC stating in the report; HM Inspector of Constabulary Zoe Billingham says:
"Despite the problems we have identified, I am encouraged that the force responded immediately to our concerns. I am optimistic that this will lead to swift and significant improvements. I will be revisiting the force soon and will report further on that progress."
HMIC will be returning to Hertfordshire in the spring to carry out a re-inspection of the Force Control Room. The Police and Crime Commissioner, likewise, has placed the Constabulary under close scrutiny around this issue.
Chief Constable Charlie Hall said:
"Our focus must and will remain on identifying and assessing the threat, risks and vulnerability inherent in incidents reported to us to enable us to provide the right response - especially to vulnerable victims. Following the inspection I commissioned in-house audits which have shown much positive progress in the deploying of resources and it will remain a key focus of my attention."
Mr Hall added:
"Normally Hertfordshire Constabulary receives mainly "Good" or even "Excellent" ratings from the HMIC and indeed overall this HMIC report recognises many areas of good work.
As a recent arrival in Hertfordshire, I see the great pride and professionalism of the force being matched by my colleagues' determination to ensure that the issues identified by the HMIC are addressed immediately and successfully."