Watford High Street Transformation Latest
29 August 2018, 12:20 | Updated: 29 August 2018, 12:26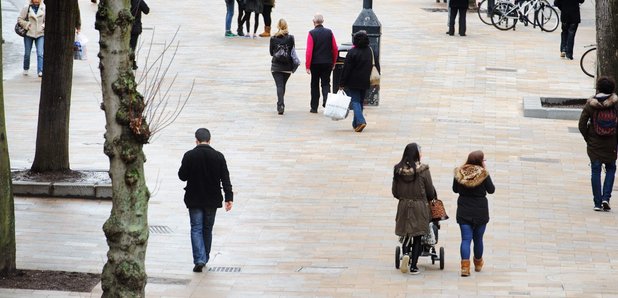 The next stage of Watford High Street's transformation's about to get underway.
The first phase of the major works is being completed this week with pavements, roads and the general look of the High Street from Market Street to Clarendon Road overhauled.
The works will stop vehicles from illegally driving through the town centre, meaning it will create a more attractive, less polluted, pedestrian and cycle friendly town centre.
The next stage is now starting - and will focus on renovating the stretch from 102 High Street (outside Café Nero) to Market Street.
Watford Borough and Hertfordshire County Councils say it'll firmly mark Watford as one of the UK's top shopping and leisure destinations. Autumn 2018 will be a landmark moment for the town, with the newly renovated High Street opening and the grand intu extension being unveiled.
Peter Taylor, Elected Mayor of Watford said:
"The improvement works has led to some disruption in the High Street – but we're almost there. We would like to thank everyone for their patience. It will be worth the wait and the High Street will feel safer with more space and less traffic coming through. Come autumn, we will all benefit from the tremendous upgrades to the Intu centre and the High Street. Watford is lucky to have such a vibrant and thriving High Street."
A number of buses have been diverted as part of the High Street improvements from their usual route through the town centre and bus users are urged to check before they travel by visiting intalink.org.uk."