Watford Tube Station Tops List Of In-Demand Stations
6 August 2015, 12:56 | Updated: 6 August 2015, 12:58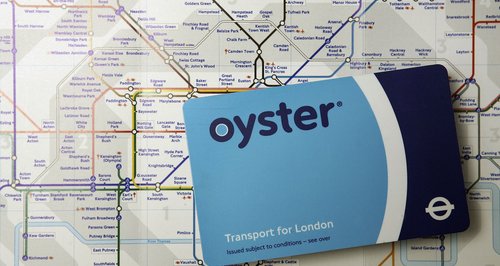 Watford tube station has been named the most in demand for people buying homes near stations on the network.
The research conducted by eMoov.co.uk records the change in supply and demand for each London tube stop, by monitoring the total number of properties sold in comparison to those on sale.

Watford is currently the hottest tube stop on the network with demand at 78%. But a word of warning for those buying and selling property in the area. With the tube station due to move to the Watford Junction, buying closer to this area rather than the current tube stop, may be a smarter move.
In their previous Hotspots Index, eMoov highlighted the current trend of central London sellers shifting to outer zones, in order to find a more affordable property. It would seem this is still the case as some of the biggest shifts in property demand are in Zones 3 (+21%) and 4 (+19%), far outstripping that of Zones 1 (+10%) and 2 (+6%).
Regardless of which line London homeowners reside on, there has been a rise in demand in the last six months right across the board, although some have fared better than others.
The index showed no difference in demand between those stations due to benefit from September's extension to a night time service and those that won't run a 24 hour service (13%).
Property expert Russell Quirk, founder and CEO of leading online estate agent, eMoov.co.uk, commented: "Our research shows that the East London property market is on fire at the moment. From city brokers, trendy hipsters to commuting parents, the East offers up a variety of property for every type of homeowner.
"With great transport links via the Jubilee and Central Lines as well as the development of the Cross Rail project, strength of demand in this areas should remain due to the improving transport infrastructure, as well as the affordability of property when compared to the rest of the capital.
"London continues to be the property investment Mecca with demand remaining high as people try to get a foot on the ladder, make a return on their investment, or even just secure a small piece of the capital to call their own."