Where Are Rickmansworth Jewels?
4 March 2014, 08:46
Police are releasing images of property that was stolen during a burglary in Rickmansworth.
Detectives have told Heart it's an attempt to trace it and those responsible for taking it.
The burglary occurred between 2.15pm and 4pm on Friday, February 28 at an address in Halifax Road. The offender(s) gained entry to the property by smashing a glass panel of a door at the rear.
A large quantity of jewellery was stolen in the burglary and images of some of the stolen items are pictured here: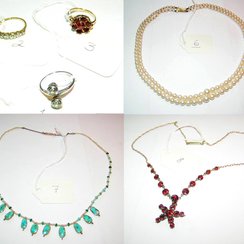 If anyone knows of any of the items' location, has been offered them for sale or has any other information relating to the incident, they should contact Hertfordshire Constabulary via the non-emergency number 101, citing crime reference number C2/14/435.
Alternatively call Crimestoppers, the independent charity, anonymously on 0800 555 111.