Winds Batter Hertfordshire
15 February 2014, 10:01 | Updated: 15 February 2014, 10:18
Fire crews across Hertfordshire have told Heart they've been called to numerous problems caused by strong to gale force winds overnight and this morning.
UK Power Networks say some 9000 properties in the East are without power including:

Bedfordshire 880 properties
Buckinghamshire 870 properties
Hertfordshire 1770 properties

Drivers are being warned though it's still hazardous on many roads due to high winds and fallen tree debris.

Current major road problems
A14 - shut both ways at Huntingdon (j23-24 Spittals - Godmanchester) due to an overturned lorry

Current major train problems


First Capital Connect - delays and cancellations between Stevenage & Cambridge; fallen tree
London Midland - no service between St Albans Abbey & Watford Junction; fallen tree
London Midland - limited service via Watford Junction; fallen trees
Southern - no service between Watford Junction & Milton Keynes; fallen trees
Virgin - limited service via Watford Junction due to trees on the line near Hemel Hempstead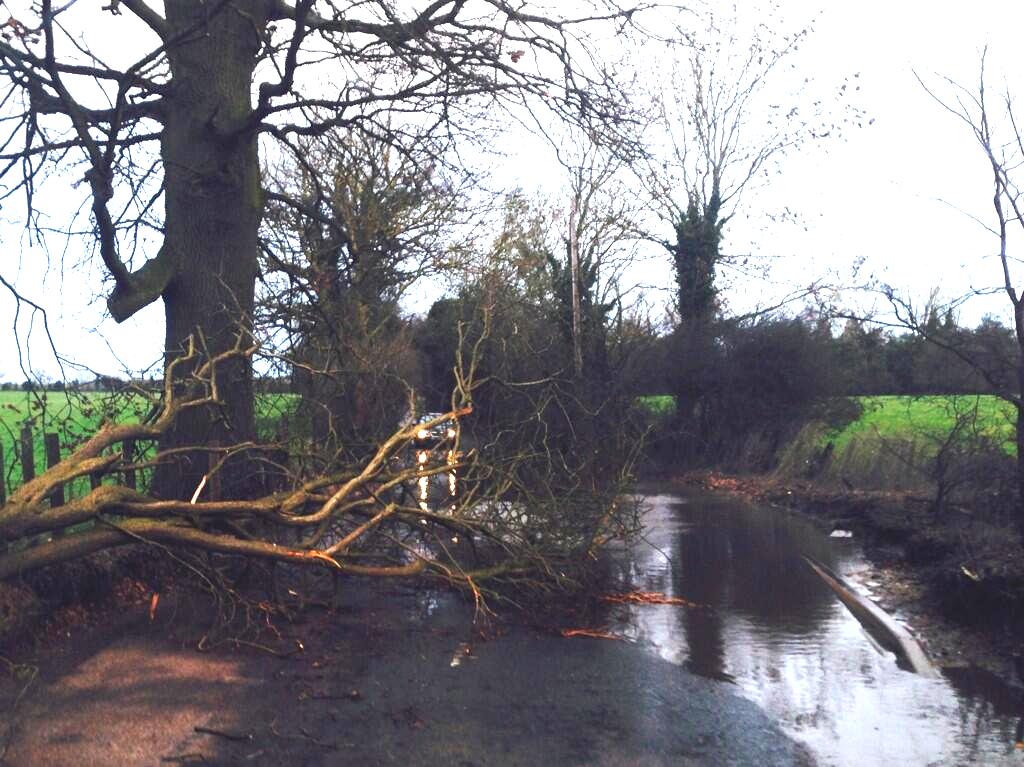 Picture of Sarratt Lane between Croxley and Chandler's Cross, courtesy: @angelfleurbrown

Here's a summary of some of the problems faced by fire crews overnight:-

22:04 Rickmansworth have assisted to make safe some scaffolding which had become hazardous on Orchard Drive
23:39 Hemel have made safe another dangerous structure, this time a chimney pot and scaffolding, on Herbert Street
23:12 Hemel have assisted the Police to make safe a dangerous structure in the Marlowes
23:02 Borehamwood have made safe a dangerous structure in Aycliffe Road
23:45 When returning from the last incident, Hemel encountered a shop sign in a precarious position in the High Street
00:08 Hitchin have made safe an aerial which was hanging from the roof on Priestley Road, Stevenage.