Hertfordshire MPs Pay Tribute To Jo Cox
17 June 2016, 06:47 | Updated: 17 June 2016, 07:20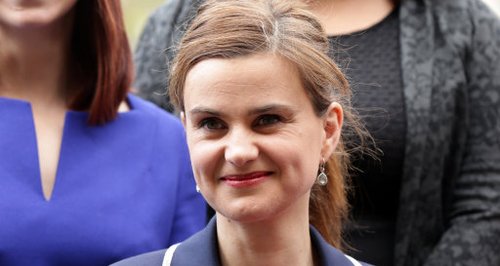 Our local MPs have been honouring Labour MP Jo Cox, who died after being shot and stabbed outside her advice surgery in Birstall, West Yorkshire.
Many have taken to Twitter to express their condolences. Here follows a selection of the thoughts shared.
Mike Penning MP Hemel Hempstead
In the short time she was in the House of Commons I got to know her well. We were together at the House of Commons tug of war last week. Jo only weighed about 7 stone but she was a tough Yorkshire lass. We were raising money for Macmillan - a cause she felt very passionate about.
She'll be a massive loss, a massive loss.
*

Sir Oliver Heald MP @OliverHealdMP
I think we should pay tribute to Jo Cox's work and democracy#Jo Cox MP
She was a lovely lady and I feel like crying when I think of her family and young children.
All Pembroke College alumni will mourn the passing of Jo Cox MP. A great talent lost. RIP#Martlet

*

Grant Shapps @grantshapps
My thoughts and prayers with the family of Jo Cox MP who was just doing her job serving the community she represented for too short a time.
I hope that in the sad by-election to follow, Jo Cox's constituency is left uncontested as a tribute to Jo's extraordinary public service.