Holly Willoughby Tests Footballers John Terry and Frank Lampard With Hilarious Staring Contest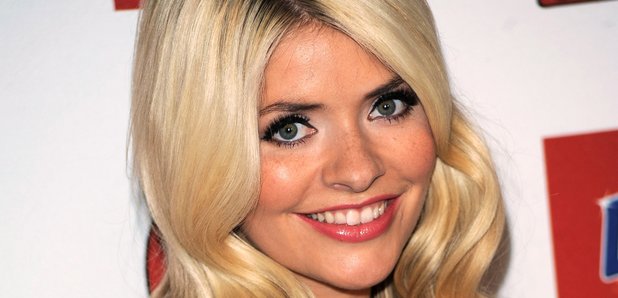 Holly Willoughby had an hilarious challenge for John Terry and Frank Lampard.
Play To The Whistle, the sporty quiz show fronted by Holly Willoughby, reached hilarious new levels last night, as the host challenged footballers John Terry and Frank Lampard to a staring competition.
But this wasn't just any staring competition!
Holly decided to play some romantic backing tracks to really ramp up the tension for John and Frank. Hilariously, at one point she chose Another Level's saucy 90s hit 'Freak Me'.
Lampard vs Terry. #CFC pic.twitter.com/HbGgLQUHLd

— Chelsea FC (@ChelseaFcMI) February 28, 2017
Having played at Chelsea Football Club together, John and Frank have been on close terms before – but never this close!
Holly explained that they would forfeit the game if either of them were to crack a smile or start laughing, so the pressure was really on. There was a series of rounds, which included Meatloaf's 'I Would Do Anything For Love (But I Won't Do That)' and – cheekily – the very risqué 'Horny' by Mousse T.
It all proved too much for Frank, who cracked up when Holly played epic 'How Am I Supposed To Live Without You' by power ballad legend Michael Bolton.
Needless to say, the segment went down a storm with the audience. But don't just take our word for it…
This stare off between Lampard vs Terry is such a laugh #PTTW

— stephen b (@stephenb2015) February 28, 2017
#playtothewhistle stare off...

— wayne parsons (@wayneparsons3) February 28, 2017
Wow that's some serious love between Frank Lampard and John Terry in the ultimate stare off#PlayToTheWhistle #PTTW

— Zah®ah (@ZahrahR_786) February 28, 2017