Bouverie Place Shopping Centre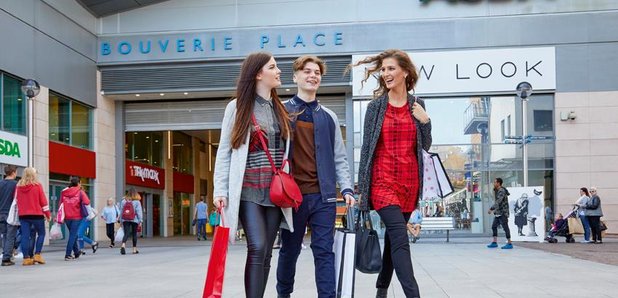 Located in the heart of Folkestone, Bouverie Place Shopping Centre boasts an exciting and vibrant range of shops and cafes.
Shoppers can find themselves spoilt for choice, with over twenty stores at Bouverie Place including an ASDA superstore, a three storey car park, a covered mall and an open air square, all making for an attractive and bright, accessible shopping haven.

To ensure all tastes are catered for, Bouverie Place combines a striking mix of independent shops with major high street names; the likes of T K Maxx, Primark, Next, New Look, The Body Shop and Sports Direct sit comfortably alongside Studz Hairdressers. And when shoppers find themselves weary, they can simply grab a newspaper or magazine from Bouverie News and relax in one of the food and catering outlets, that suit every whim, from Starbucks and Caffe La Delizia to Burger King and Subway.

At the shopping centre a unique emphasis is placed on ensuring that customers enjoy the experience of their shopping trip as much as they do the shopping itself, which is why family facilities and entertainment are key.
There are plenty of accessible parent and child parking spaces in the car park, reliable and speedy lifts to provide quick access to the shops, and comfortable and well equipped parent and child rooms.

The extensive calendar of entertainment and events ensure that there is always something fun happening at Bouverie Place and the shopping centres own 'Little Rascals' kids club invites younger visitors to become part of a wider community and participate in events during their school holidays.
Bouverie Place
Folkstone, Kent, CT20 1AU