Join Us For The Canterbury Christmas Lights Switch-On!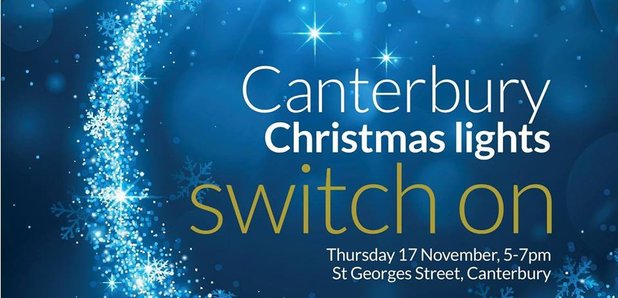 Come and see James and Becky from Heart Breakfast and get Christmas started! It's that special time of year again when Canterbury really starts to glow, especially as they're turning on the Christmas lights on Thursday 16th November.
Brought to you by Canterbury Business Improvement District, join us between 5pm and 7pm in St George's Street to see the city start the countdown to Christmas with live music and great entertainment.
Cast members from this year's Marlowe Theatre panto will be there too, including Shaun Williamson (EastEnders), Wendi Peters (Coronation Street), children's favourites Gemma Hunt, Samantha Dorrance (CBeebies') and David Ribi (Channel 5's Milkshake). The show will also feature the hilarious Marlowe favourites Ben Roddy and Lloyd Hollett.
Don't miss out on all the festivities, where the narrow medieval streets clustering around the iconic Cathedral will come alive with everything festive. Our Heart Angels will be there from 5pm too. Canterbury really does have everything you need for an amazing Christmas.