14 Jailed Over £25m Cannabis Operation
28 July 2017, 12:31 | Updated: 28 July 2017, 12:33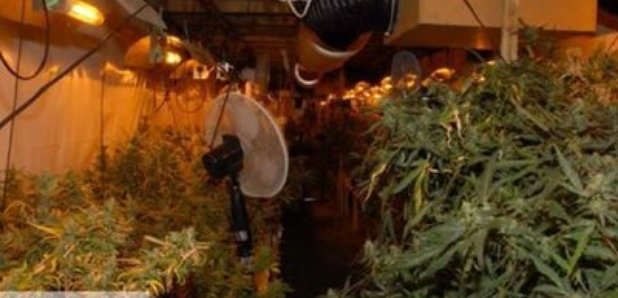 Fourteen men have been jailed for their part in a multi-million pound cannabis growing operation in Kent and Norfolk.
The men produced industrial amounts of cannabis at four locations in Rochester, Gravesend, Sittingbourne and North Walsham, Norfolk, between 2013 and 2015.
An investigation by the Kent and Essex Serious Crime Directorate uncovered a total of 16,428 plants, producing a yearly yield of £25 million.
Each site was set up in an almost identical manner - purpose built two story wooden constructions that had been created inside industrial units. The layout and equipment used was also identical.
Detective Inspector James Derham, from the Kent and Essex Serious Crime Directorate, said "This was a highly organised and prolific conspiracy to produce and sell cannabis on an industrial scale
"We estimate the annual street value of these plants was in excess of £26 million – a significant amount of money that could have been used to fund further criminal activity.
"This case was a significant undertaking by the investigation team due to the level of sophistication and analytical work. This case sends out a clear message that Kent Police has the resources and expertise to offenders involved in high level, organised criminality to justice.'