19.5 Million Pound Investment For Kent And Medway NHS
29 March 2018, 07:31 | Updated: 29 March 2018, 08:37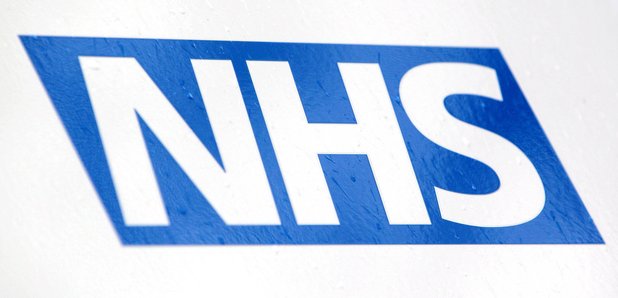 It's been announced that 19.5 million pounds of funding will be invested to improve NHS healthcare services across Kent and Medway.
The Secretary of State for Health and Social Care, Jeremy Hunt, made the announcement.
Five projects in Kent and Medway are to receive funding which will enable local NHS services across the county to grow and improve and to become more joined up including a significant investment in Kent and Medway's programme to develop out of hospital care services.
NHS Medway Clinical Commissioning Group (CCG) will get up to £8.5 million for a brand new Chatham Health and Wellbeing centre, to provide healthcare and community support services to its growing population. The CCG will also get up to £6 million to develop the Strood Health and Wellbeing Centre where GP and other health services will be provided and where there are also plans to address health inequality issues.
There will be up to £2.5 million for NHS Thanet Clinical Commissioning Group for the development of a healthcare hub in Margate where GP, nurse and community services will be provided to the growing local community.
NHS South Kent Coast Clinical Commissioning Group will get up to £1.5 million for a new primary care service, which will provide GP and nurse appointments for common illnesses, providing same day appointments for people living across the area and providing additional local care for the growing population on the Romney Marsh in particular.
Medway NHS Foundation Trust will be given up to £1 million to create an Urgent Treatment Centre at the front entrance of the Medway Maritime hospital, directing patients to the most appropriate service.
The funding comes in the year that the NHS celebrates its 70th birthday. The capital funding announced nationally is the single biggest injection of its kind in the NHS in over a decade.
Glenn Douglas, Chief Executive of the Kent and Medway Sustainability and Transformation Partnership, said:
"This is fantastic news for Kent and Medway. This funding is a huge boost for the county and gives us the green light for several exciting and innovative projects to provide new buildings, new services and improved care.
"This funding will help us in our plans to provide quality care in local communities and builds on the recent announcement of developing a Medical School in the county. It will also help us to continue to meet the needs of the growing and ageing population."
In his announcement made on Wednesday 28 March the Secretary of State of Health and Social Care Jeremy Hunt said:
"As the NHS reaches its 70th birthday it is absolutely fundamental that we support it to evolve to offer patients targeted, smarter and more effective care so that services remain world-class for years to come.
"We're giving money to pioneering NHS projects for new buildings, new wards and beds and projects where patients will see their GP, hospital and community care services working seamlessly around their individual needs."
Dr Fiona Armstrong, co-chair of the Kent and Medway Clinical and Professional Board, said:
"The additional funding is great news for patients and health and care professionals alike. It will help us to further our plans and ambitions for better local care, improved urgent care services and greatly improve patient experience.
"Patients consistently tell us that they want more services to be provided in their local communities, without the need to travel to hospital. This funding boost means we are in a much better position to do that."
Today's £760 million investment in Sustainability and Transformation Partnerships (STPs) is part of a £2.9 billion fund being made available to the NHS by Government from 2017 to 2023 to modernise facilities and improve patient care.