£1k Raised For High Street Attack Victim
26 March 2018, 12:40 | Updated: 26 March 2018, 12:42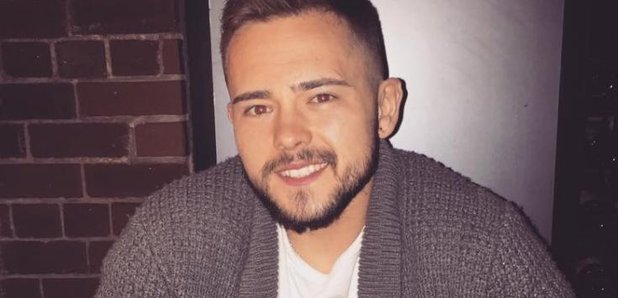 A man who was attacked in Ramsgate two weeks ago is still fighting for his life in hospital.
A crowdfunding page has been set up to help the family Joe Shaw, who's in a coma after being assaulted in the High Street after a night out.
He is in the crtical care unit at King's College Hospital in London and can only breathe through a ventilator.
It's understood the 24-year-old had only been back in the country for four weeks when it happened.
Lizzie Warner, who set up the page, says he was trying to get some money together to go back.
She said: "As most of you know, Joe is a self employed plasterer and if he's not working he's not earning money. Much like his mum and dad who have barely left Joe's side at Kings since the attack.
"We are asking as a family for a fund for Joe for when he finally wakes up to support him in helping him get to where he wants to go. He never wanted to stay in Ramsgate anyway and he certainly won't want to now.
"Thank you everyone for your support and asking how Joe is. Please donate what you can.
"Unfortunately, due to the attack he is currently in King's Hospital in the critical care unit in a coma and breathing through a ventilator."
The 24-year-old charged in connection with the assault has been remanded in custody.
A police spokesman said: "An investigation was launched by Kent and Essex Serious Crime Directorate after police were called to a report of a disturbance in Ramsgate High Street at about 3am on Saturday, March 17.
"A man in his 20s was assaulted and suffered a serious head injury.
"He was initially taken to a local hospital but has since been transferred to a London hospital where he remains in a serious condition.
"The Crown Prosecution Service has authorised a charge of grievous bodily harm with intent against homeless Liam Bayliss."
He appeared via virtual link at Medway Magistrates' Court on Monday, March 19 and was remanded in custody until April 16.
Detectives are continuing to appeal for witnesses to the disturbance, and particularly want to speak to anyone who thinks they may have been approached in Harbour Street before the incident, or have any information which could assist the investigation.
Witnesses can call police on 01843 222289 quoting reference 17-178 or Crimestoppers anonymously on 0800 555111.
You can donate here.