£1m Raised In White Cliffs Appeal
29 September 2017, 10:15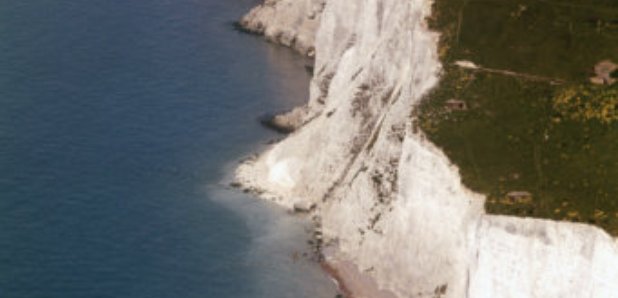 The National Trust's thanking the public after an appeal raised £1million in just three weeks to help protect the future of the White Cliffs of Dover.
Dame Vera Lynn, whose wartime song about the White Cliffs helped forge her reputation as "the Forces' sweetheart", praised the public's generosity after more than 17,500 people made donations to the appeal to help buy clifftop land.
The donations will allow the National Trust to secure 700,000 square metres (170 acres) of land immediately behind the clifftop land between South Foreland lighthouse and Langdon Cliffs, which the charity bought in 2012.
There are more than 40 species of flowers and grasses per square metre on the stretch of land, which also provides the perfect habitat for butterflies such as the Adonis blue and marbled white, and birds including peregrine falcons and skylarks.
The National Trust said it would work to restore important chalk grassland habitat, preserve historical features including Second World War buildings and two large gun emplacements, and maintain access routes for visitors.
It hopes to make the wartime structures watertight and accessible to visitors.
The Wanstone gun battery was the largest built in the British Empire, and in the Second World War. It deterred invasion, supported D-Day and closed the Channel to enemy shipping.
The site also includes the D2 heavy anti-aircraft battery which played an important part in the Battle of Britain and protected the early radar towers at nearby Swingate, the trust said.
In a letter to the trust, Dame Vera said: "My thanks to everyone who embraced the campaign to protect this national icon.
"The White Cliffs of Dover are a significant landmark and it is so encouraging to know that they will now be protected for future generations.
Over many years, I have been a supporter of the National Trust and the vital work that they do in preserving our heritage and landscapes - long may this continue."
Virginia Portman, general manager of the White Cliffs of Dover, said the National Trust was "blown away" by the response to the public appeal.
"Over 17,500 people have made donations in the last few weeks and thanks to their generosity, this wonderful landscape now belongs to the nation, for ever.
"It underlines once again how the White Cliffs has a special role in the nation's heart - and is part of our heritage and identity.
"We now look forward to starting work on the project that will restore habitat and land conditions for wildlife, and provide better access for the public.
"The area also has fascinating wartime stories that we look forward to telling over the coming years."