4.2 Magnitude Earthquake in Kent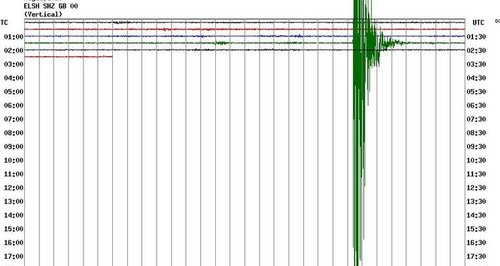 Parts of Kent shaken this morning by 4.2 magnitude earthquake in Kent.
People in the east of Kent were woken up this morning by the quake.
The British Geological Survey group say it was about a 4.2 magnitude tremor.
The earthquake woke up many residents when it hit just before 3am.
It was recorded at a depth of 1.4 miles about 3 miles from the village of Ash.
It's the biggest earthquake in Kent since a similar one in Folkestone in 2007, which registered 4.3 in magnitude.
Seismologists at the British Geological Survey are looking into reports of tremors felt in areas including Margate, a spokesman said.

The European-Mediterranean Seismological Centre, based in Paris, said the earthquake measured 4.3 on the Richter scale and struck shortly before 3am.

It tweeted: "M4.3 earthquake strikes 46km SE of Southend-on-Sea (United Kingdom).''

The US Geological Survey measured the quake as magnitude 4.0.

Kent Police was inundated with calls about the incident.

The force tweeted: "We are aware of reports of tremors being felt by residents in East Kent & are monitoring the situation. No injuries have been reported.''