Ad Campaign After Improvement Works
9 January 2017, 12:42 | Updated: 9 January 2017, 12:45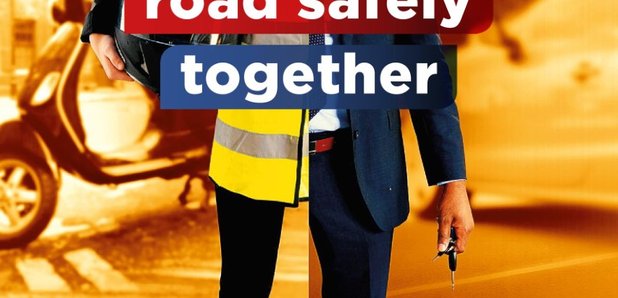 Posters and billboards are going up around Dover to raise awareness of a major new road layout through the town and around the town's Port.
The Port and Kent Road Safety Team have joined forces for the campaign which is aimed at drivers, cyclists and pedestrians. It follows work carried out as part of the A20 Junction Improvement Scheme whics is part of the town's key regeneration projects, and has dramatically changed the road layout in Dover from roundabouts to a traffic-light controlled system.
Officials say it will improve traffic fluidity through Dover, into the Port, and between the seafront and town, when completed.

The awareness campaign will involve a suite of posters featuring drivers, cyclists and pedestrians, urging them to take greater caution while getting used to the changes. These will be posted on billboards around the A20 and the construction site as well as featuring on social media as part of the drive which launches in January.

Jack Goodhew, General Manager – Special Projects at the Port of Dover, said:"Safety is our number one priority with the Dover Western Docks Revival project.

"The A20 Junction Improvement Scheme has produced a fundamental change to the road layout and the whole community needs to be aware of just how much it has changed.

"So we are really pleased to have joined forces on Kent road safety's Share the Road campaign, reminding our community who frequently use the A20 to - Stay Alert, Stay Safe, and Be Road Aware."

Kent County Council's Road Safety Officer, Philippa Janaway, said: "Distractions are a contributory factor in many crashes on our roads.

"We are delighted to be working in partnership with the Port of Dover to highlight the risks to road users of a changing road environment."

The A20 roadwork at the York Street Junction is expected to last until January 2017. The works will then conclude with the traffic lights at Woolcomber Street upgraded before the scheme is completed in February 2017.