Antony Gormley Sculpture for Margate
25 July 2017, 12:26 | Updated: 25 July 2017, 12:33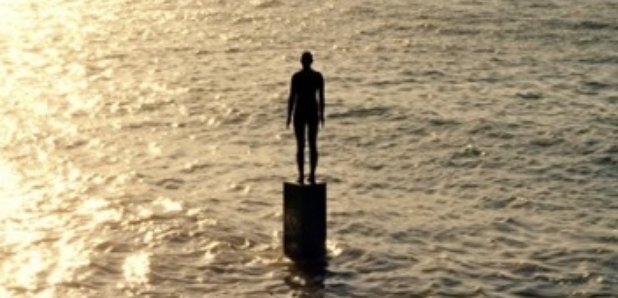 The go ahead has been given for a life size Antony Gormley sculpture on the chalk bed in front of the Turner Contemporary in Margate.
The solitary, cast iron figure will be part of the artist's Another Time project - a series of a hundred sculptures across the UK.
On the gallery website, it says; "Visible from the gallery windows, the sculpture is designed to Margate invites us to reflect upon the fundamental experience of being human, of inhabiting a human body. Like other works by Gormley it is a cast of his own body, offering a trace of its existence."
The installation of the sculpture will take place over the next three weeks.
Sarah Martin, Head of Exhibitions at Turner Contemporary said; "We are thrilled to feature Antony Gormley's sculpture as part of our summer season at Turner Contemporary. Stepping beyond the walls of the gallery and siting artworks in outdoor spaces is both hugely exciting and logistically complex.
"After months of work behind the scenes, it's brilliant to see the installation work begin. A celebration of our extraordinary views of the North Sea - it will undoubtedly capture imaginations."
This summer two of Gormley's cast iron, life-sized sculptures can be seen on the shoreline in Folkestone between July ad November as part of the Folkestone Triennial.
Rob Kenyon, Director of Community Services at Thanet District Council said; "We are delighted to have approved a life sized Antony Gormley sculpture. He is one of Britain's finest contemporary artists and we are excited that the people of Thanet can enjoy his work.
"The planned installation celebrates our unique location – at the edge of both land and sea. It will be visible or disappear according to the tide, increasing the sense of mystery and charm. The human scale and magical setting will make this installation a deeply moving work. Thanet's creative and tourist industry is already booming and this will be yet another reason for people to visit our fantastic coastline and the first class Turner Contemporary."