Asylum Seeker Criticises Home Secretary
21 September 2017, 14:19 | Updated: 21 September 2017, 14:21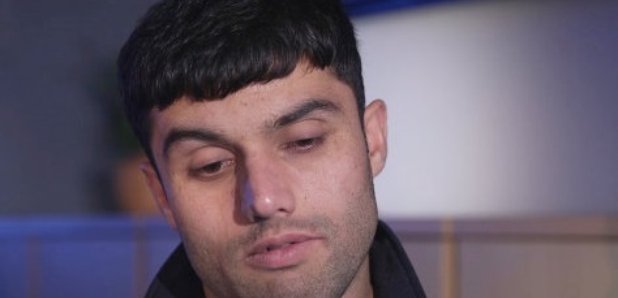 An asylum seeker has accused Amber Rudd of "playing with my life" after he was allegedly sent back to Afghanistan in breach of a court order.
Samim Bigzad, 23, spent five days fearing for his life hiding from gunmen in a hotel room in Kabul before finally coming back to the UK.
His lawyers said they have launched contempt of court proceedings against the Home Secretary, claiming the Home Office disobeyed an order made by a high court judge not to have him removed while his legal case was continuing.
"The Home Office don't want me to stay, for me this is unfair and they should be respectful of what the judge decides," he told the Press Association.
"The Home Secretary is just playing with my life by sending me to Afghanistan."
He said he feared for his life in Kabul after his case featured on the news and gunmen came to his hotel looking for him.
"I was on the news, any time they will come and kill me," he added.
Mr Bigzad said he kissed the ground when he landed at Heathrow on Sunday night.
"When I came back to England I feel like I've come back to my home, I just kiss the land, I kissed the ground and I feel safe."
He first came to the UK in 2015 to look after his father, who has lived in Margate, Kent, for 10 years and suffers from mental health issues.
He has been staying in Ramsgate, with a family from the charity Refugees At Home.
Mr Bigzad said he was forced to leave Afghanistan because the Taliban had threatened to behead him for working with American companies in his construction job.
"I hope in the future just to play my cricket and study English and look after my dad," he added.
"I want to make my future, I'm young I can do good things.
"I want to be in a safe country and live safely.
"I'm staying with wonderful kind people in the UK, it's like my family."
Mr Bigzad's lawyers are gathering more evidence for his legal case after his asylum application was refused in 2016.
His solicitor Jamie Bell said the Home Office breached an order made by a high court judge not to send Mr Bigzad to Kabul while his legal proceedings were ongoing.
"We are saying they deliberately made the decision not to take him off the plane," he said.
"This is definitely a first - I've never seen the Home Office fail to implement an order before, no matter how late it came in."
The Home Office said it was too late to take him off his connecting flight from Istanbul by the time they received the order.
A spokesman said: "Having exhausted his appeal rights, the courts concluded that Mr Bigzad had no right to remain in the UK and he was removed to Afghanistan on Tuesday, September 12.
"We took action to comply with the court order and worked to return Mr Bigzad as soon as possible despite significant logistical challenges in securing the necessary documentation and limited flight availability.
"While we maintain that it was too late to disembark Mr Bigzad from the Istanbul to Kabul flight by the time the injunction was served, some 10 hours after the removal process began, the Home Office has followed the orders of the court and returned Mr Bigzad to the UK while he challenges the removal decision.
"The outcome of Mr Bigzad's asylum claim remains unchanged."