Baby Rhino Born In Kent
27 January 2018, 12:25 | Updated: 27 January 2018, 12:30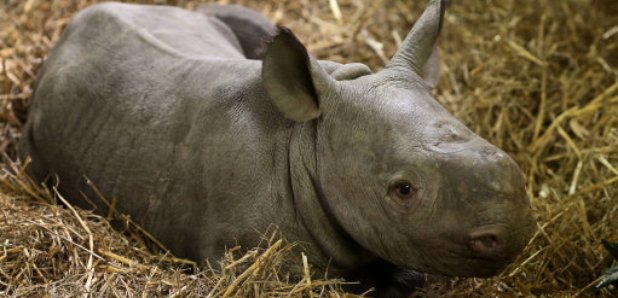 An animal park dedicated to breeding endangered species is celebrating the arrival of a fourth generation black baby rhino.
Born on January 5 to first time mother Kisima, staff are deciding on a name for her son, a spokeswoman for the reserve said.
His mother, grandmother and great grandmother were all born at the reserve and still live there.
Keepers at the park near Ashford set up CCTV camera in the rhino bedrooms to capture the moment he was born.
Paul Beer, head of the Rhino section at the park, said:
"For a first-time mother Kisima is taking it all in her stride.
"As with all births, we were naturally cautious, so we set up cameras to ensure we could keep an eye on progress.
"The birth went really well and it's always rewarding for the team to watch such special events."