Birthing Centre Sees Big Rise In Births
4 May 2017, 11:08 | Updated: 4 May 2017, 11:12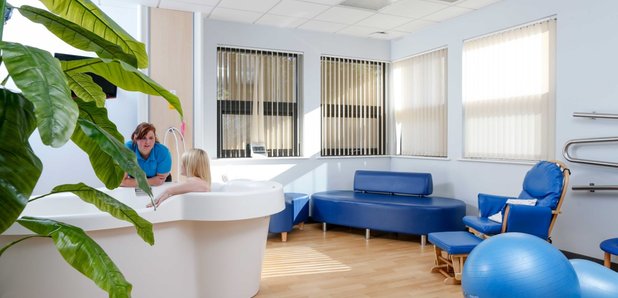 A Kent birthing centre says it has seen its highest ever number of babies born over the past year.
Four-hundred-and-ninety deliveries took place at Maidstone Birth Centre between between April 2016 and March 2017 - 20% more than in the previous 12 months.

The Centre, which opened in 2011, features two birthing rooms, four post-natal rooms, double beds to allow partners to stay and a kitchen/diner. There's also a garden room that opens out to a small garden with a seating area.

Sarah Gregson, Consultant Midwife for Maidstone and Tunbridge Wells NHS Trust (MTW), said: "We are delighted that the Birth Centre seems to be going from strength to strength.
"The twenty per cent increase we have seen in the last year shows that more women are choosing to have their babies at the centre, and we hope this will increase even further."

One mum, Emma, said: "Everyone was so helpful and reassuring at the Birth Centre. It is a great environment and the staff made it the best experience I could have wished for. We are so grateful for the support and advice we received from everyone."

Weekly tours of Maidstone Birth Centre are available for pregnant women and their families keen to find out more. Please MTW's maternity services have been rated the best in the country following a review by NHS England.